What's On
Join us as we bring the conversation into your home or school through series of interactive online events, discussions, videos, challenges and more. From our home to yours, let's explore our role in creating a greener, healthier and fairer future.
Sign-up to the Our World Our Impact newsletter to stay updated with the latest releases.
---
Coming soon!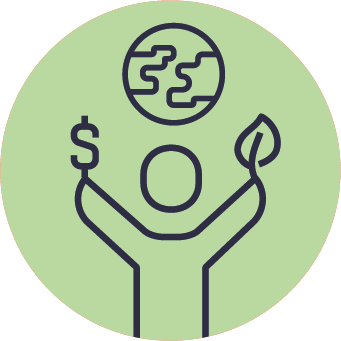 MARCH 1 - OUR GREEN FUTURES LAUNCH 
Discover a bright future that balances people, planet and prosperity. Find out what you can do to build a greener, healthier and fairer future. 
We look into the near future to imagine a world that is greener, healthier and fairer. Have your say, and play your part in making it a reality. 

Explore how we can evolve our systems to balance people, planet, prosperity in our future. 

What answers does our natural world hold in helping us build a sustainable and resilient future? 
Keep an eye on our social media channels and website on the dates below to explore this theme. Everything will be available on our Hub after it goes live. 
MARCH 2 - 4 - GREEN FUTURE CLIMATE VOICES 
We will be featuring new guests sharing their views on Climate Change. Get involved in the global discussion through our social media channels using #OurWorldOurImpact 
MARCH 9 - 25 – CLIMATE INNOVATIONS 
Join us as we explore some of the world's most innovative technologies that can help us tackle climate change now, and in the future. 
MARCH 12 - A SPARK OF SCIENCE: CITIES OF THE FUTURE 
Tune in to our mini podcast series where we will be delving into cities of the future and how they may look. 
MARCH 17 – SCIENCE OF STORYTELLING 
Explore our blog where we will be delving into the science of storytelling, how can folklore from the past help us shape our science future? 
MARCH 20 – OUR STORY, OUR FUTURE: THOMAS THE THATCHER 
How can we make space for nature in our Green Futures? We explore the importance of biodiversity through the story of Thomas The Thatcher, a folk tale popularised by Traveller and storytelling great Duncan Williamson. 
More stories and resources available to explore on our Hub. 
MARCH 22 – THE SPARK: RECYCLING BOARDGAME 
Tired of the amount of packaging left over from your Easter Eggs? Download our science magazine 'The Spark' for a creative way to turn those cardboard boxes and foil into a fun game for all the family. No chocolate needed. 
MARCH 25 – CLIMATE INNOVATIONS Q&A 
Find out more about one of our 'Climate Innovations' stories as we host them for a Q and A session. 
---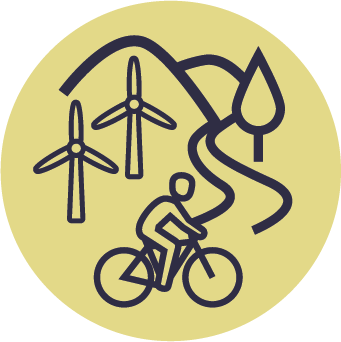 March 29 - Energy, Transport and Travel Launch
How does the energy we use and the way we travel impact our planet? Investigate the role renewable energy sources, as well as active travel choices, have in our transition to sustainable living.
Energy underpins our modern lifestyles. Discover how these demands impact our environment, and how renewable energy technologies can help tackle these.
Have your say on how we can transition away from fossil fuels and meet our net zero emission targets.
We get active by walking, pedalling and scooting our way to better wellbeing and a greener planet.
Sign up to our newsletter to stay informed.
---
Incase you missed it...
You can explore and rewatch our 2020 campaigns on the #OurWorldOurImpact Hub. Browse over 40 exclusive learning resources and on-demand videos. 
---
2021
---
Feb 18 –20 - Curious About Festival
Join our digital festival that explores the far reaches of our world without leaving the comforts of your home or classroom. Engage with real climate scientists, join workshops remotely and unearth the wonder of our beautiful planet.
Jan 12 - 13 - A Spark of Science 
What do ABBA and Mariah Carey have in common in helping us tackle climate change? Find out in this episode of 'A Spark of Science,' part of our 'Our World, Our Impact' programme with Less Waste Laura.
In this episode of 'A Spark of Science,' learn about the practice of vertical farming and how it's transforming agriculture. As an educational charity, we want to continue keeping everyone inspired with science.
---
2020
---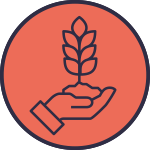 Food
Dec 7–13 - Scraps
We are teaming up with Zero Waste Scotland and some of the creative minds behind Glasgow's favourite restaurants to fight food waste in your kitchen. Join us as we challenge three local chefs to cook using the ingredients we let go to waste.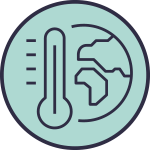 Our Planet
Dec 4 - Questions and Answers with Dr. James Rae
Dr. Rae returns to help investigate climate science further, answer any questions and give advice on sustainable lifestyles by responding to questions put forward by our followers on social media.
Nov 30 - Dr. James Rae: Climate Change, Simple, Serious & Solvable
Glasgow Science Centre is joined by Dr. James Rae to help us understand just what climate change is, why it's so serious and how we can go about solving it.
Nov 24–29 - GSC Climate Action Challenge
Join our Climate Action Challenge with Less Waste Laura to find out positive daily steps we can take for a greener future. See how little decisions can have a big impact.
---

Climate Justice
Nov 16 - The Hub
Explore engaging on-demand content designed for all ages and backgrounds. The Our World, Our Impact Hub will contain pre-recorded materials and additional resources which you can view anywhere at anytime.
Nov 11 - Living with climate change - Small Islands
Climate change impacts on the lives and livelihoods of people across the planet. We investigate how and why life is changing for the communities who are contributing least to the causes of climate change.
Nov 3–11 - How did we get here?
We celebrate the actions people around the world are taking to tackle climate change, and explore the injustices created by the world's changing climate.