Themes
Explore the five themes that span the Our World Our Impact programme of activities.
---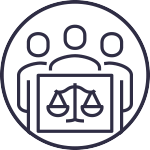 Climate Justice
How can we connect as one global community and put people at the heart of the climate crisis? Meet those contributing least to climate change, but suffering the most and discover how we can build sustainable communities.
Did you know that climate change is already affecting lives and livelihoods across the globe? Join us as we meet people living with climate change, and discover how their lives are changing.
We explore who is being impacted and why, and what is being done to tackle these inequalities.
We look to the future and explore how our needs now can be balanced so we don't compromise those of future generations.
---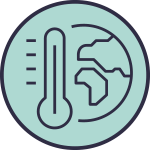 Our Planet
We debunk the myths and get to grips with the facts of climate change. Find out how life on land and underwater is changing, and what you can do to save it.
Investigate the impact that our changing climate has on our environment, both on land and underwater.
Make links between our day-do-day actions and the impact they have on our environment – like the quality of our air and our planet's biodiversity, as well as the occurrence of extreme weather like flooding.
Explore the fantastic research and innovation happening in the UK by interacting with climate researchers and other professionals.
---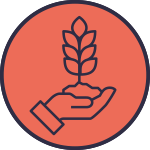 Food
Tuck-in to the colourful world of sustainable food. How does our food get from farm to fork? Learn how you can reduce your carbon footprint through your own food choices.
Discover how you can tackle climate change by making the very most from the food you buy, and the type of food you eat.
Explore innovative ways we can grow and produce food to ensure no one goes hungry.
---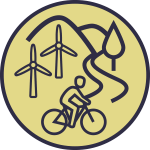 Energy, Transport and Travel
How does the energy we use and the way we travel impact our planet? Investigate the role renewable energy sources, as well as active travel choices, have in our transition to sustainable living.
Energy underpins our modern lifestyles. Discover how these demands impact our environment, and how renewable energy technologies can help tackle these.
Have your say on how we can transition away from fossil fuels and meet our net zero emission targets.
We get active by walking, pedalling and scooting our way to better wellbeing and a greener planet.
---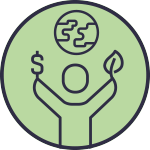 Our Green Futures
Discover a bright future that balances people, planet and prosperity. Find out what you can do to build a greener, healthier and fairer future.
We look into the near future to imagine a world that is greener, healthier and fairer. Have your say, and play your part in making it a reality.
Explore how we can evolve our systems to balance people, planet, prosperity in our future.
What answers does our natural world hold in helping us build a sustainable and resilient future?
---
Interested in finding out how you can get involved? Click here to view our programme of activities and events.
Sign-up to the Our World Our Impact newsletter to stay up to date with the latest releases and get involved in the discussion on social media using #OurWorldOurImpact.