Idea No59
The future is yours to shape. Celebrate the innovative spirit in us all at Glasgow Science Centre's brand new, permanent exhibition, Idea No59.
What's your big idea?
Got a life-hack to share? Ready to reveal a world-changing innovation? Looking to get the skills and knowledge to navigate your future?
You've arrived at the right place, at the right time!
Scotland has a proud industrial heritage in rising to the challenge of change and shining a light on the future. Are you ready to continue this tradition and give it your all? The skills and strengths of innovators are easy to learn but more challenging to master – but, everyone has is it in themselves to come up with brilliant ideas that can be developed to shape their future.
Get collaborative and play 'Snake' as a team with each player controlling only one direction of the snake. Test your memory and see if you can follow the correct path of lights from start to finish. Experience how artificial intelligence can help doctors find cancer faster. Control the workings of a model vertical farm. There is loads to do and no right or wrong path to follow.
Innovation is a process; it starts with an inspired idea but you have go to through many iterations before you get it to where you want to be. The number "59" has no specific meaning attached other than it takes a number of ideas before you get to the end of the innovation process.
Come and explore Idea No59 and the exciting process of taking ideas and bringing them to life.
---
Idea No59 Themes
At Idea No59 you will discover how our world is changing more rapidly than ever and why people - scientists, engineers and innovators - are at the centre of that change.
There are three* themes to explore: Resourceful Planet, Evolving Industry, and Health & Care Reimagined.
Resourceful Planet

As the global population grows and economies develop, how will technology be used to manage increasing demand for the Earth's natural resources? Explore topics including observation satellites, bioplastics, machine learning, and electronics recycling.

Evolving Industry

Our industries are being revolutionised by technology – from machine learning, automation and robotics to the development of new materials and the harnessing of quantum properties. Explore topics including augmented reality, graphene, advanced forming, automation, and collaborative robots.

Health & Care Reimagined

The convergence of information, technology and the genomic revolution, is empowering us to proactively manage and improve our own health and move away from the one size fits all approach. Explore topics including big data, precision medicine, artificial intelligence, 3D printing, and digital health.
*Two further themes will be developed for the Idea No59 exhibition later in 2021.
---
Idea No59 Zones
Idea No59 is made up of three experiential zones to inspire the next generation of problem-solvers and creative thinkers.​
Skills & Strengths​

Welcome to innovator training. This zone offers opportunities to try challenges, solve problems and develop key skills critical for the 21st century.

Innovation Quarter​

Explore the technological innovation that is driving our future. Get hands on to find out how key technologies work and consider their challenges and opportunities.

Design Studio

Enter this creative space to design, build, and create your own solutions. Take part in a workshop to push your skills to the next level.
---
Building Idea No59
The video below shows some of the work that goes into preparing the gallery for a new, permanent exhibition. It shows how the space on Floor 2 used to look, and construction of Idea No59 up to the middle of February 2020. Idea No59 was scheduled to open to the public on 19 March 2020.
---
Supporters and Partners
Thank You!
Glasgow Science Centre gratefully acknowledges the support of: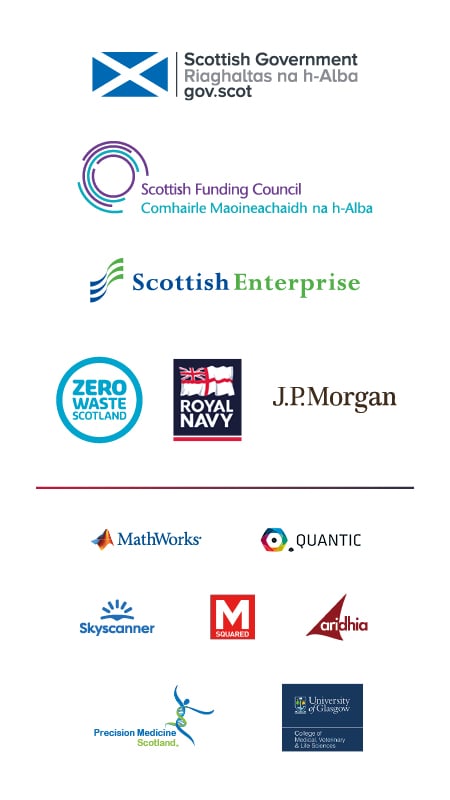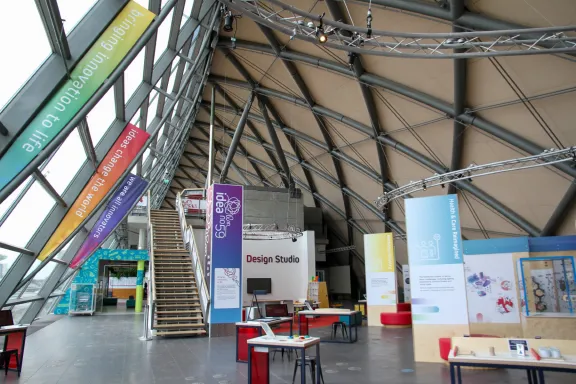 Other Experiences in Glasgow Science Centre