Visitor Accessibility
We welcome all our visitors and work hard to make sure our facilities at Glasgow Science Centre are accessible to everyone. Below is an overview of all things accessibility but if you would like more detail, you can view our online accessibility guide published with support from Visit Scotland (this link opens in a new window).
We also provide self-led exhibit trail guides in a variety of languages and formats.
Our top priority is the health and safety of our visitors. To help us manage the number of people in the science centre at one time, we encourage all visitors to pre-book admission to Glasgow Science Centre in advance to ensure a safe and enjoyable visit. Visitor car parking can also be booked online when purchasing day tickets to the science centre.
---
Welco-ME App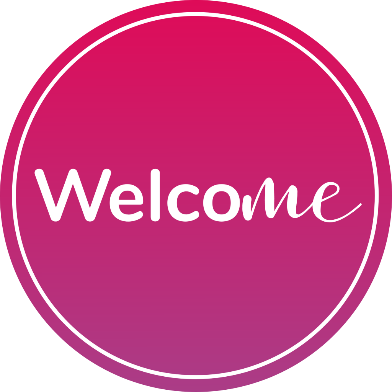 Glasgow Science Centre is pleased to use 'WelcoMe' – the app that allows customers with accessibility needs to discreetly inform our team of their needs, pre-plan their visit, and pre-book assistance if required. You can download the app for free here.
Parking
Ample parking is available for mobility-impaired visitors.
Disabled Parking
A limited number of disabled parking spaces are available in our car park. Parking for Blue Badge holders is free of charge. When you arrive at our main ticket desk, please present your parking ticket and our operator will be happy to discount your parking.
Entrance and Exits
The main entrances and exits to Glasgow Science Centre are wheelchair accessible. Please be aware that we are using the access to Glasgow Science Centre closest to the Car Park and Imax building as there are construction works taking place outside our building.
Wheelchair Accessibility
Wheelchairs are available from the Ticket Desk. Please ask a member of GSC staff if you require a manual wheelchair for the duration of your visit to the Centre. Please note this is available on a first come first serve basis.
Toilets and Baby Changing Areas
We are improving accessibility for all our visitors and enhancing the overall experience at Glasgow Science Centre.
Fully accessible toilets and baby changing areas are available within all areas:
Science Mall - Ground Floor, Floor 2 and Floor 3.
IMAX - Ground Floor.
Baby changing facilities are also available in the Children's Reception Area / Cloakroom on the Ground Floor.
A Changing Places toilet - Ground Floor.
A Family Room - Ground Floor.
Parents with Babies or Toddlers
We are a breastfeeding friendly establishment. Facilities are available for heating baby food and drinks in our main café and highchairs are available for families with young children. Just ask our staff and they'll be happy to help you.
Visitors with Autism
Visitors with autism do not have to queue during busy periods. Please speak to a member of staff on arrival and they will be happy to assist you.
Glasgow Science Centre also operates autism friendly hours.
Hidden Disabilities
Glasgow Science Centre recognises the Hidden Disabilities Sunflower scheme.
First Aid
We have a first aid room on the ground floor and kits available in all areas of the Centre.
Lifts
All lifts within the Science Mall can accommodate 1 wheelchair (up to Class 2) and 1 carer.
Please note, our lifts are prioritised for use by people with buggies, prams, or with accessibility needs. There will be restrictions on numbers using the lifts at any given time. If it is possible to visit without a buggy, we would advise you to do this to reduce time spent waiting for lifts. Please ensure that social distance measures are being followed at all times.
IMAX — located in the foyer and giving access to the rear of the auditorium (door opening 100 cm, depth 130 cm)
Science Mall — very large, multi-person lift near the ticket desk and a smaller lift (door opening 80 cm, depth 150 cm) between the escalators and entrance to Tower.
Wheelchair Spaces
In the seated theatre spaces within the Centre, there are spaces allocated for wheelchair users:
IMAX — 4 spaces
Science Show Theatre — 6 spaces
Auditorium — 4 spaces
Planetarium — 6 spaces
Please call our Contact Centre on 0141 420 5000 when making your booking and we will make arrangements for you.
Evacuation Procedures
All areas within the building are well equipped to deal with the evacuation of mobility impaired visitors should the need arise. Refuge areas are located in each of the Science Mall floors. Evac-chairs are also positioned in both Mall and IMAX buildings.
Hearing Impaired Visitors
Induction Loops are available in the IMAX cinema, Front Desk, Auditorium and Science Show Theatre. Please switch Hearing Aids to the 'T' position to use this facility. 10 individual hearing loops are available on request for visitors in the Planetarium.
Carers
All paying visitors who require special assistance are offered free admission for their carer to all areas.
Assistance Dogs
We welcome assistance dogs to Glasgow Science Centre.
Access Card
The Access Card is a unique scheme that helps customers communicate their access requirements without going into personal details. We recognise the Card and its symbols and you can read more about our accessible facilities on the Access Card website at http://www.accesscard.org.uk/providers/glasgow-science-centre/
All Access Card holders with the +1 symbol are entitled to free entry for their companion.
To find out more about getting an Access Card visit www.accesscard.org.uk
Further Enquiries
If you have any further enquiries, please contact us on 0141 420 5000 or you can send us an email.
---
Exhibit Trail Guides
Discover some of our most popular exhibits in our self-guided trail, available in a variety of languages and formats. Click a link below to open or download that guide as a PDF.
Scottish Gaelic – Gàidhlig.pdf
---
Map
To view a map showing areas and visitor facilities within Glasgow Science Centre, click on the image or 'View Full Gallery' button below.