Top
Stay updated
Be the first to know of special events, upcoming experiences and special offers at Glasgow Science Centre by signing up to our infrequent, engaging newsletter.
What is Gift Aid?
If you are a UK taxpayer, Gift Aid allows you to significantly increase the value of your donation to us, allowing us to deliver our mission and make science accessible to all.
For every £1 you donate, we can claim an additional 25p from the taxman.
Your donations make a real difference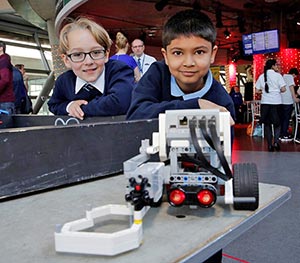 Glasgow Science Centre is an independent Scottish Charity. We are on a mission to inspire people of all ages to explore and understand the world around them, to discover and enjoy science and to see the relevance it has in their everyday lives.
Your donation will:
Provide fun and informative outreach programmes for school children
Support community work in our local area and around Scotland
Develop our accessibility offer here at GSC
We use cookies on this site to improve your user experience and to help improve our website. By browsing this site you are agreeing to this. For more information and how to adjust settings see our Cookie Policy.
X