Share Your Expertise
Are you a super-duper science expert? Then GSC needs you!
We invite researchers and industry professionals to take part in public engagement by delivering exciting, interactive activities related to their work to our visitors.
This programme is great for scientists and engineers who want to promote their work, enhance their communication skills, obtain feedback (and in some cases data) — all while making a difference (and having fun, of course!).  
In a year, 430 experts saw 14,559 visitors over 885 hours of expert activity.
Send us an email to see how we can work together: [email protected]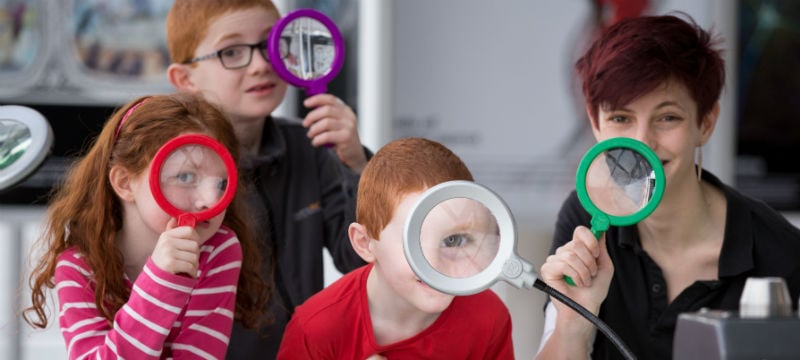 Face Facts - Facial Familiarity
Taking part in Meet the Expert was a great experience! GSC is a unique environment that gives us the opportunity to showcase our research with an engaged and enthusiastic audience from the diverse Glasgow community. We managed to collect a large amount of data over a two week period, overshooting our goal by nearly three times!
Face Facts Team