An interview with Prof. Sue Black
Read time 73 minutes
Posted on September 19th 2018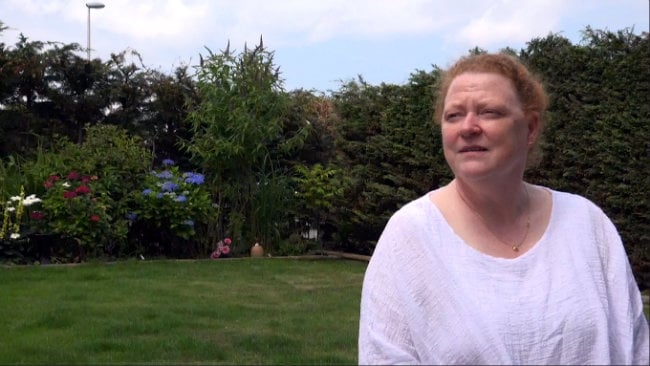 Every day, Professor Dame Sue Black faces up to an inevitability of life that leaves so many of us squirming at the very thought of it - death. The pre-eminent forensic anthropologist approaches these encounters with stoic resolve - she's never lost sleep, or been spooked by the dead. Sue has been a figurehead for Dundee University's Centre for Anatomy and Human Identification (CAHID) and the Leverhulme Research Centre for Forensic Science for more than 15 years. She's now stepping into a new role as pro vice-chancellor for engagement at Lancaster University.
Before commencing her next chapter, Glasgow Science Centre was thrilled to receive an invite to Sue's attic to hear about some of the incredible experiences that have shaped her career, her outlook on life and death, forensic science's portrayal in popular culture, the reality of her work, and why now - more than ever - we need to disrupt science.
In the first of three videos, we hear from Sue on her journey towards being one of the world's leading anatomists. She describes some of the most rewarding parts of her work and some of the darker, challenging aspects. Her expertise, knowledge and skills as a forensic anthropologist have taken her to the scene of some of the world's worst disasters and atrocities. How does one step back from the intense grief and human cost of death left with the living in these situations to remain professional, objective and focussed on revealing the truth? Sue describes how she, and her team, deal with ensuring their own mental health and wellbeing. And, with forensic science resonating so loudly in popular culture (we all love a good murder mystery!), what are her thoughts on why that should be and where do the storytellers get a bit carried away with it all when it comes to scientific accuracy?
In this second part of her interview below, Sue chats about what it takes to become a forensic anthropologist (SPOILER: the squeamish need not apply!), the importance of science centres and engaging the public with STEM, the need for equality in STEM careers, and her brushes with being a celebrity scientist...
In the third and final part of our interview with Sue, she discusses the need for disruption in science. With Sue's work spanning both the science and legal worlds, how can the two work better to ensure justice is served? Is there a need to better inform the public about science fact and fake news?
We are extremely grateful to Professor Dame Sue Black for her time, energy and enthusiasm for chatting to us. If this interview has piqued your interest, you can read more from Sue in her book, "All That Remains: A Life in Death".
This post was written by Glasgow Science Centre's Digital Content Co-ordinator, Derek Shirlaw. The interview with Sue was filmed, edited and produced by Derek Shirlaw.
Prof. Dame Sue Black talked on the subject of 'Disruptive Science' as the guest speaker at GSC's Question of Science Dinner and Quiz on 11th October 2018.