Creating a buzz about Sci-Art at Curiosity Live!
Read time 3 minutes
Posted on October 19th 2018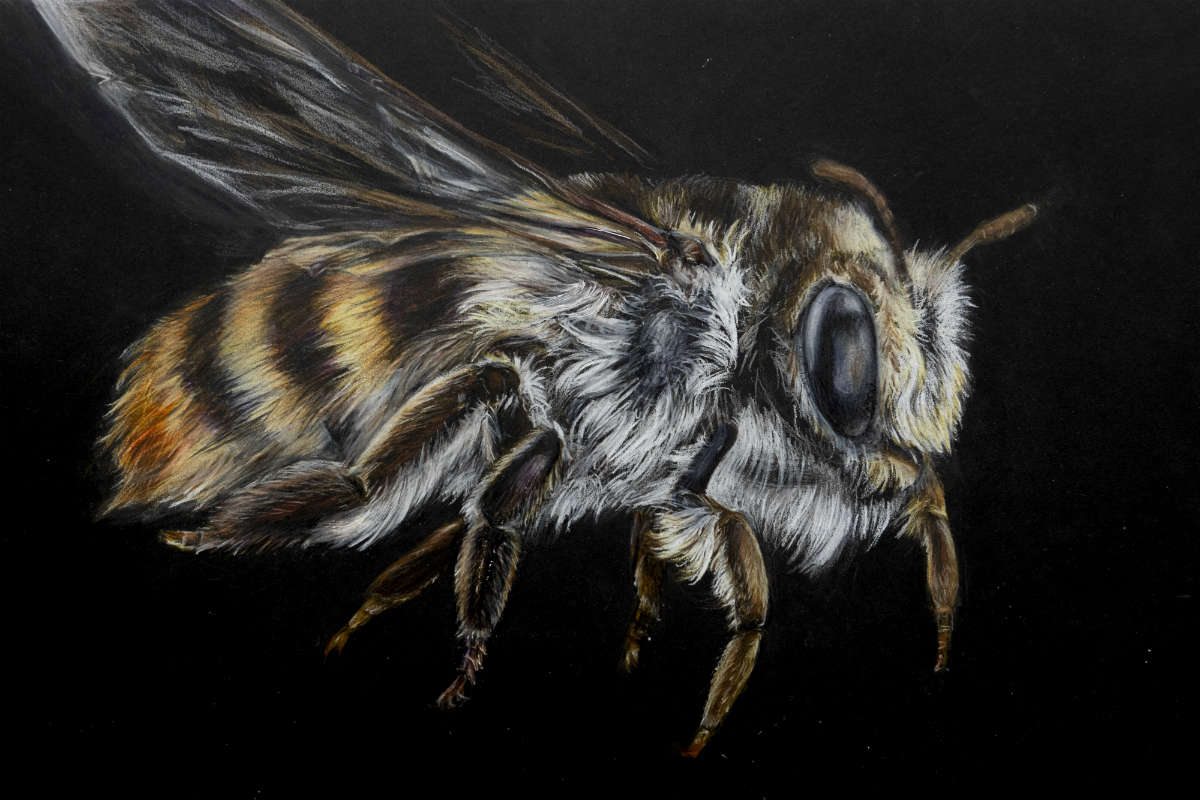 There's a great buzz about Glasgow Science Centre as we get ready for Curiosity Live returning this November following its first outing back in June 2018. This celebration of talent, research, innovation and creativity will be welcoming more incredible experts into our building to meet and chat to you, the public, about their work. In the run up to the event, we've invited some of these scientists, technologists, engineers, artists and mathematicians, to tell us a little bit more about themselves and what they do.
First up, is artist, scientific illustrator and photographer, Kelly Stanford who will be bring science to life through dazzing live art at Curiosity Live. You'll also be able to come and see some examples of the visual sci-comm work she been making over the past few months (such as the STEM Bee science communication sculpture - see later in post) as well as the prototype Hexahome 3D-printable bee hotel which is being developed in collaboration with Manchester Metropolitan University.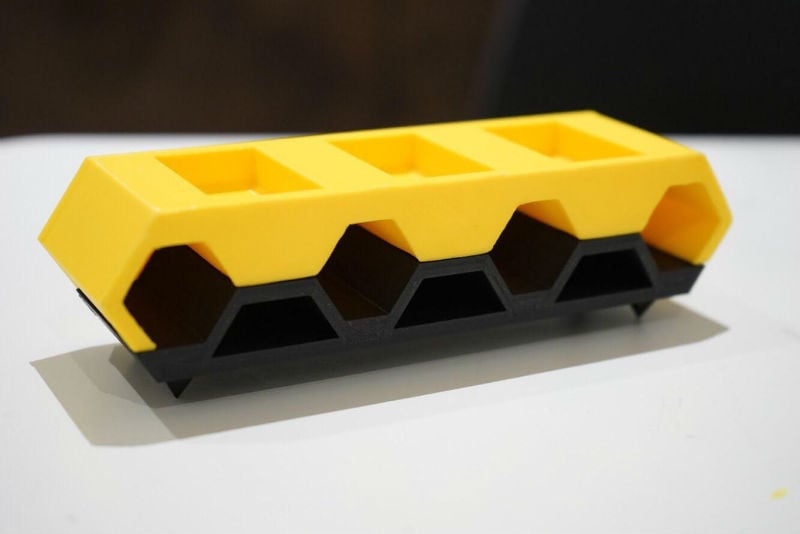 Kelly writes...
"I am a Manchester-based scientific artist and science communicator who is currently studying an MA in 'Art in Science' at Liverpool John Moores University. Over the past few months I have been partaking in a number of bee-related projects in collaboration with the local universities, the University of Manchester and Manchester Metropolitan University, to raise awareness of the importance of insect diversity in urban environments and promote STEM subjects to the public using art as bridge to non-experts."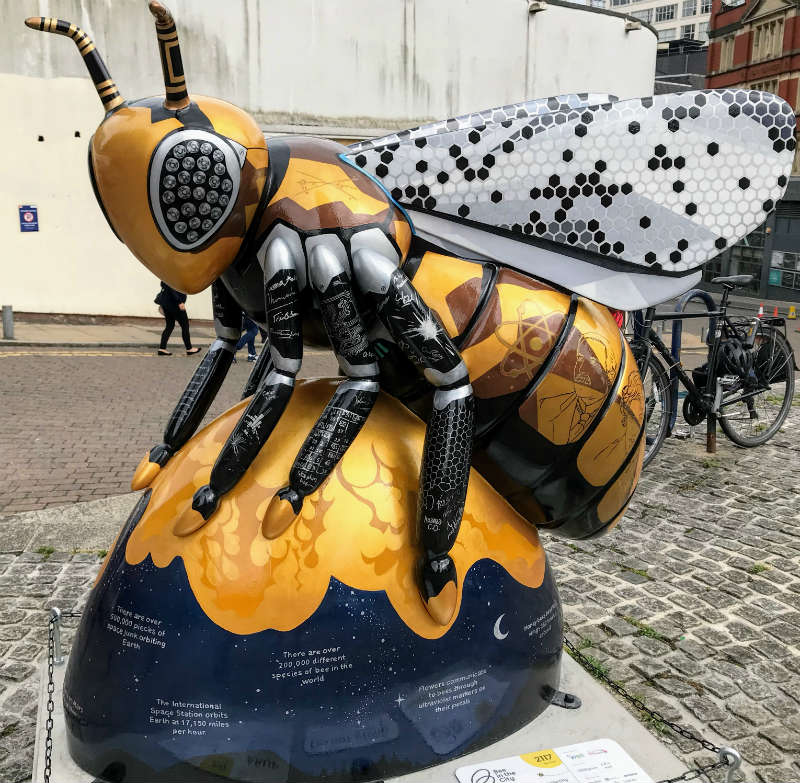 "My practice is usually highly varied. When I'm not making textured paintings that recreate planetary landscapes, I enjoy creating scientific illustrations of insects in my spare time using watercolours and ink. I created the STEM Bee science communication sculpture that was sat outside Manchester Oxford Road station for two months before being auctioned for £22,000 to raise money for local charities. The STEM Bee project's aim was to bring sci-art into a public space where anyone could be exposed to science imagery and be educated about Manchester's scientific heritage. I also got around 80 current-day researchers from the area to come add their signatures to the bee's legs in order to add a personal touch to the STEM Bees design while directly acknowledging their contribution to STEM."
"I'm really excited about Curiosity Live as I will be creating a number of scientific illustrations live at the event so it gives me the chance to interact with the public and show them that even if you don't have a STEM background, you can still get involved and contribute to scientific projects. For example, I am now working with PrintCity at Manchester Metropolitan University to develop a modular 3D printable bee hotel with built-in planter space which is specifically designed to suit city living spaces. I am also documenting the diversity of insect species at the MMU Science and Engineering department's tiny garden, which has so far given surprising results!"
Our thanks to Kelly for her blog post contribution. Kelly will be at Curiosity Live on the 10th and 11th November. You can follow her work as @thelabartist on Twitter.
Look out for more exciting insight into our Curiosity Live experts over the coming weeks both here and on our social media channels using #GSCCuriosityLive.
Curiosity Live
Curiosity Live returns to Glasgow Science Centre from the 9th to the 11th of November 2018. Follow the link to find out more about what's in store at this celebration of talent, research, innovation and creativity.