What is seasonal fruit and veg?
Read time 5 minutes
Posted on October 7th 2021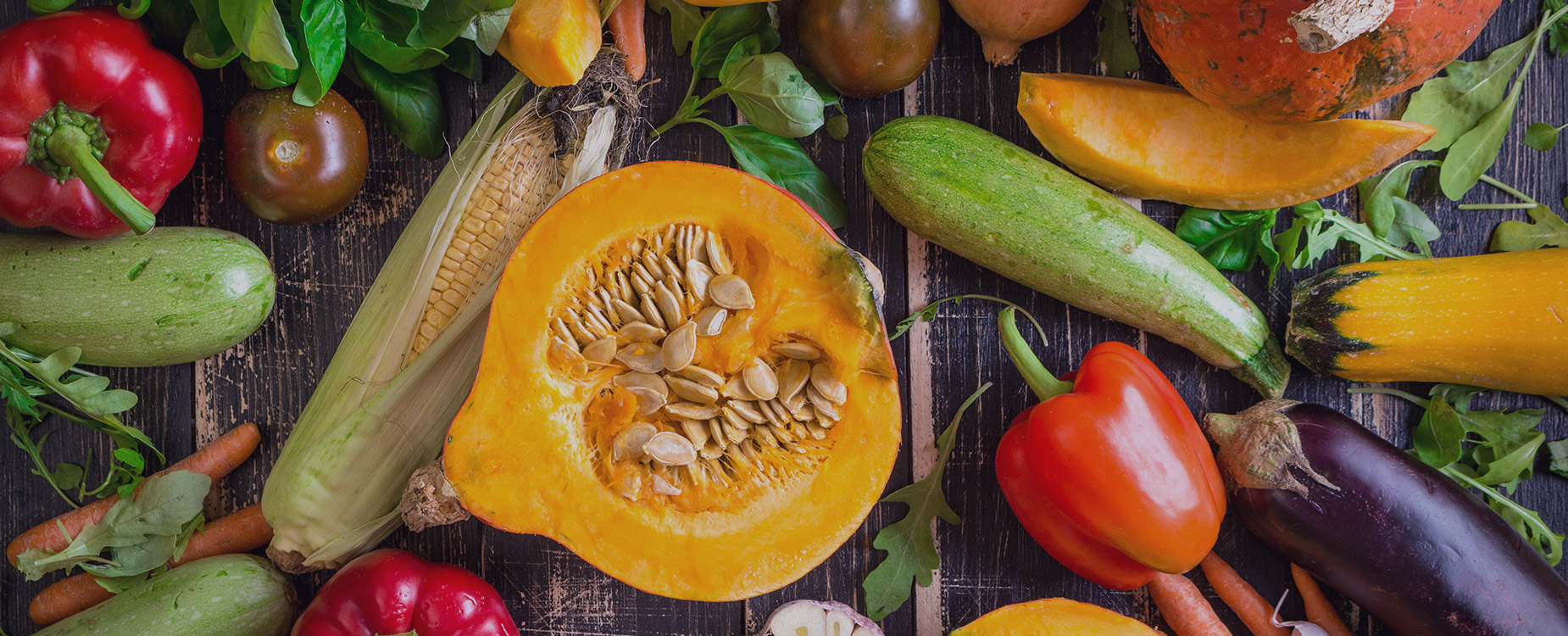 Seasonal fruit and veg are those that are ripe and ready to harvest at a particular time of year. Foods can be defined as either globally seasonal (produced in season before being transported and eaten by people across the world) or locally seasonal (produced in season and transported to other areas in the same climate zone and eaten).
For example, in Scotland, strawberries are in season over the summer, this is when we typically buy and eat them. Over winter they are not in season so you may not find Scottish strawberries in the supermarket. There are other parts of the world that may be able to grow strawberries at this time which could be imported, meaning you might still find fresh strawberries all year round. Strawberries can also be grown in greenhouses that are able to control the light, temperature and water conditions the plants are exposed to. This could be done in the UK all year round but may use more energy and resources than growing them "naturally".
What is in season in Autumn?
During the autumn months (September, October and November) the fruits and vegetables that are in season include:
Fruit
Vegetables
Beetroot
Broad Beans
Brussel Sprouts
Cabbage
Cauliflower
Celeriac
Celery
Chilies
Courgette
Cucumber
Horseradish
Jerusalem Artichoke
Kale
Leeks
Lettuce
Onion
Pak Choi
Parsnips
Pumpkin
Radish
Runner Beans
Shallots
Swede
Swiss Chard
Turnips
Winter Squash
How do you store seasonal food?
Storing your food correctly can help to ensure that it stays fresh for as long as possible. Most of the seasonal fruits and vegetables listed will do best when stored in the fridge in their original packaging, however onions, squash, pumpkin, turnips and suede will do better in a cool, dark place. You may want to try preparing your vegetables and freezing them so they last longer and can be added to a meal quickly when required.
To limit your food waste even further, save the peels and off cuts of vegetables to make vegetable stock or have a go at regrowing a carrot top by placing it in water near a window. You can try the green shoots in salads or add them into pasta sauces.
What are some recipes using seasonal food for autumn?
St Paul's Youth Forum (Instagram: @stpaulsyouthforum or Twitter: @StPaulsYFkindly) shared their recipes for making lentil soup and apple crumble pie, both using seasonal fruit and veg.
Lentil Soup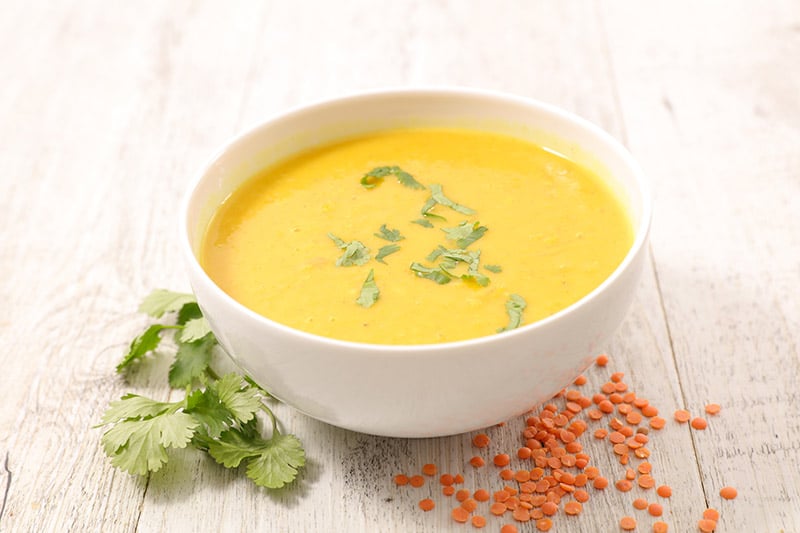 Make a delicious lentil soup using this recipe from St Paul's Youth Forum. Download the PDF below for the full list of ingredients and method.
Apple Crumble Pie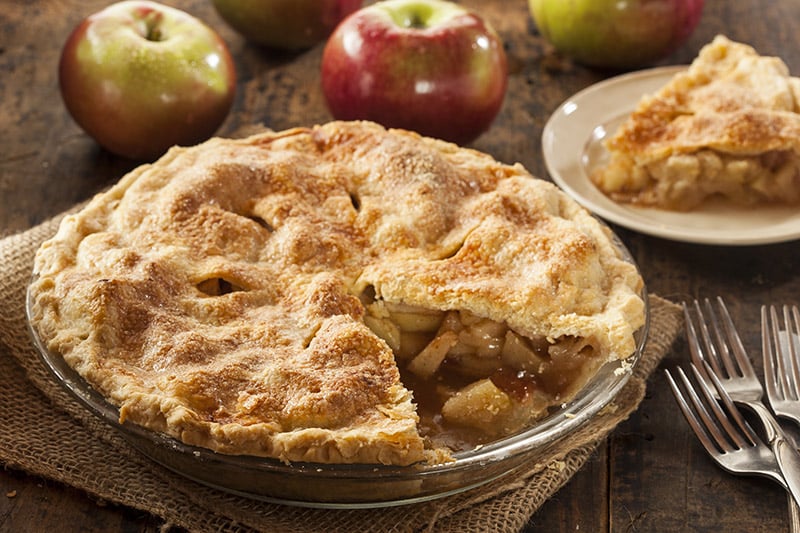 Make a mouth-watering apple crumble pie using this recipe from St Paul's Youth Forum. Download the PDF below for the full list of ingredients and method.
---
Share your seasonal food recipes
What are your favourite ways to use seasonal fruits and vegetables?
Share your recipes with us via Instagram (@glasgowsciencecentre) or on Twitter (@gsc1).
Our World, Our Impact - The Hub
Explore our the Our World Our Impact Hub for information on food waste and climate change education.