Make your own mini Christmas tree
Read time 5 mins
Posted on December 16th 2020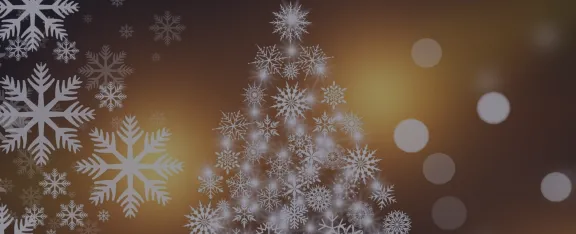 Material Needed: 
Twigs cut to different sizes 
Lolly sticks  
Strong glue or a hot glue gun 
Kitchen twine or string 
Scissors 
Glitter, paint, pom poms or whatever you would like to decorate your tree with!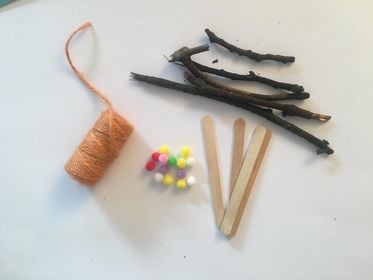 Always take care and ask an adult to supervise if you are using wood glue or a hot glue gun. 
Method:  
Take a trip outside to your garden, local park or woodland and gather twigs and sticks of different sizes. Long ones for the base of your tree and short ones for the top. Don't worry if they're not all the perfect size you can trim them at home.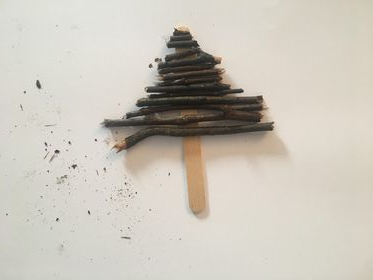 Once you have gathered all your twigs, preheat your oven to 200 degrees and give them a bath for 30 minutes in warm water and vinegar to clean away any mud from the outside. Rinse the twigs and bake them on a lined baking tray for one hour until dried.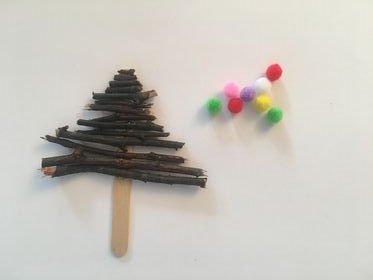 Using the lolly stick as the base for your Christmas tree arrange your twigs in a Christmas tree shape with the longest twig at the bottom and the shortest at the top. Once you have a tree you are happy with start gluing them onto your base.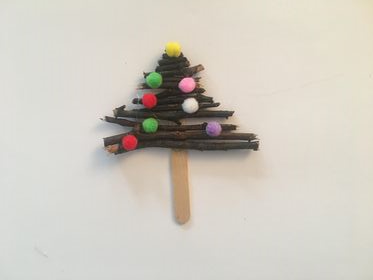 Tie a loop in your twine so you can hang up your Christmas tree and attach it to the back of the lolly stick with glue.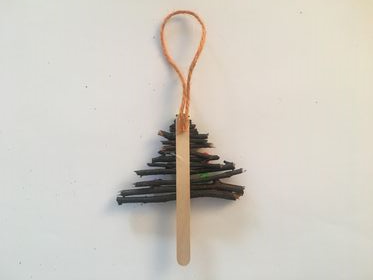 Decorate! You can use sparkly pipe cleaners as tinsel, pom poms as baubles, cut a paper star to put at the top of your tree, make it your own!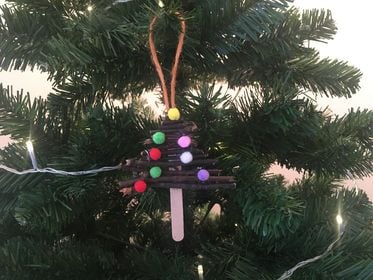 Top Tip: You can hang your twig trees on a real tree or pop them in a plant pot as a Christmassy companion to your other plants! 

Let us see your creations by tagging #OurWorldOurImpact