The Energy Trilemma
Read time 10 Mins
Posted on April 7th 2021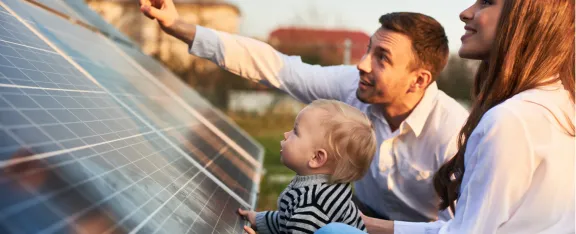 The Energy Trilemma refers to finding a balance between security, affordability, and sustainability in how we access and use energy in our daily lives. To achieve this, we have to make sure we understand what energy security, affordability and sustainability mean for the world we live in today.  
Security 
Security refers to whether we are able to access enough energy when and where we need it. This means being able to have uninterrupted availability of energy. In the short term this could mean an energy system that is able to respond to sudden changes in supply and demand. For example, energy demand in the UK spikes around 7am and again, between 4 and 7pm which is usually when people get up in the morning and when they return home from school or work!  
Another aspect of energy security is security in the long term. With fossil fuels like oil, gas and coal, there is a limited supply and eventually these sources of energy will run out. Using renewable energy sources like wind, solar and hydro power can improve energy security in the long term.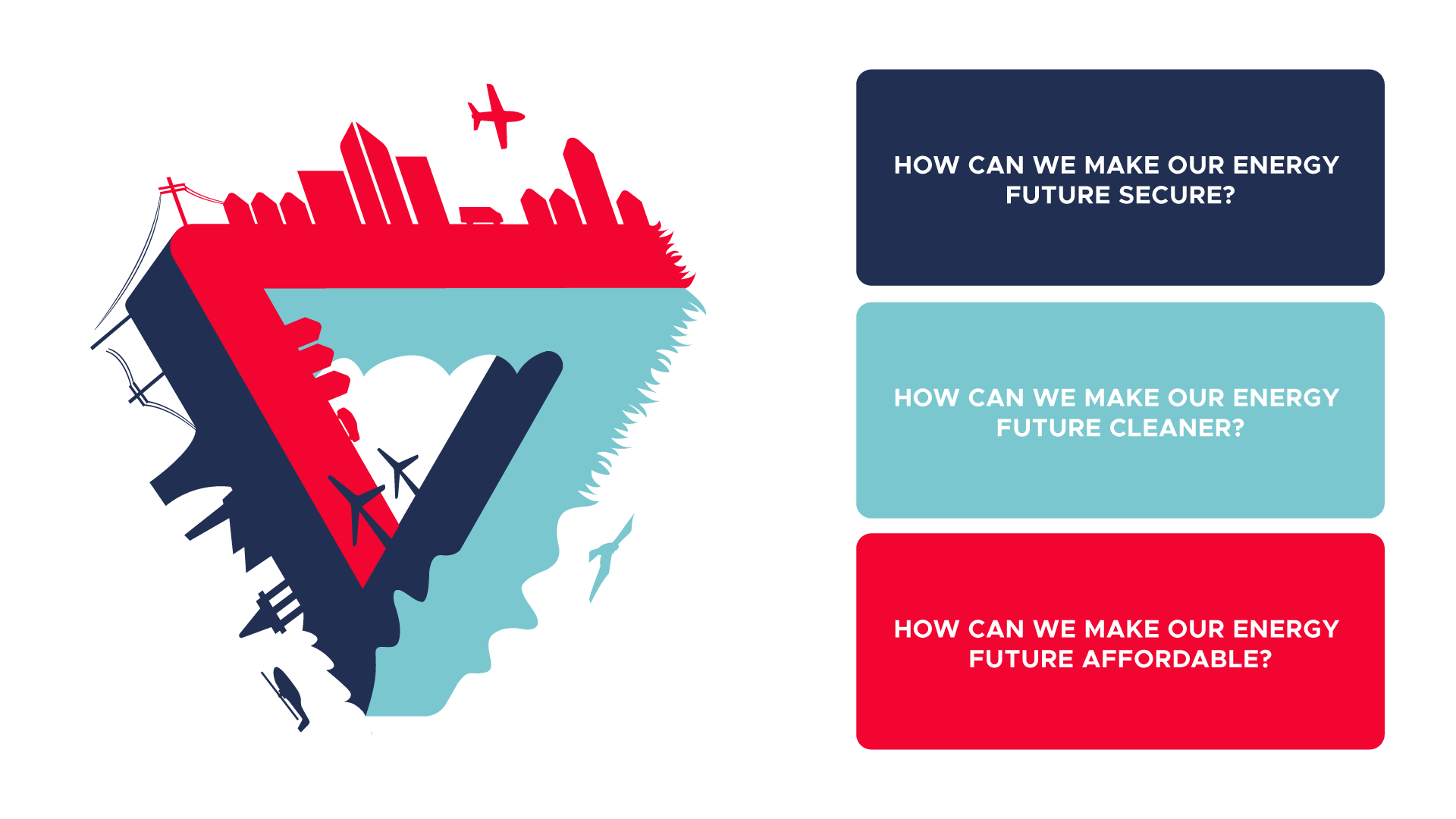 Affordability 
We need energy to live our every day lives: to heat our homes, run our cars and public transport and power the lights in buildings. It is important that the energy that we use is affordable and accessible to everyone. According to the International Energy Agency's 2020 report, solar power is the cheapest source of electricity in history, with wind power not too far behind. This is partly down to more efficient solar plants and wind turbines to allow for better energy generation.  
We can also improve energy affordability by making more energy efficient products. Gadgets that take less energy to power can help drive down energy costs by lessening demand.  
Sustainability 
 Globally, we draw most of our energy from oil, coal, and natural gas. These fossil fuels account for 80% of the world's energy mix. These sources of energy have negative effects on our planet by releasing greenhouse gases into the atmosphere and are a huge contributor to the climate crisis. Sustainable energy focuses on meeting the energy demands of today without negatively impacting future generations. Hydro, solar, and wind power are all considered more sustainable sources of energy as they come from renewable sources. Other low-carbon options, such as nuclear power, may be a big part of our energy mix in the future but there are still ongoing debates about its sustainability when it comes to nuclear waste.  
A Trilemma refers to a tough choice made between three alternatives. This term can suggest that energy security, affordability and sustainability are fundamentally at odds with one another. However, it is important to find a balance between all three points of the trilemma without sacrificing one to achieve another. For example, if we decided to generate energy for Scotland only from solar power energy would be very affordable but it would not be as secure, Scotland is not a sunny country and there would not be enough energy for everyone to access when they need it. In the future we may find it easier to balance security, affordability and sustainability with a mix of different energy sources.  
If you would like to learn more about how to power our future check out ourfuture.energy for learning resources on the Energy Trilemma as well as more information on the Energy Mix of fossil fuels, renewables and nuclear energy across five different countries.  
---
On your next visit to GSC, see if you can solve the energy trilemma on our Energy Island, part of our Powering the Future exhibition on Floor 2.