Our World, Our Impact - Glasgow and COP 26
Read time 10 Mins
Posted on February 10th 2021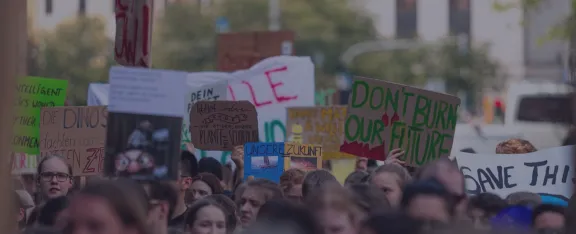 I spend a lot of time hovering over my recycling bin. Clutching the packaging from some chicken thighs from that night's dinner trying to decide what 'sometimes recycled' and 'check with local authority' means. Should I call up the council? Would they pick up at 8pm on a Tuesday to tell me what to do with a 'number 5 plastic'? Is David Attenborough about to kick down my kitchen door?
I am trying to do my best for the planet. It is easy to be overwhelmed when you start to factor in all the little decisions that we make every day. I still feel a bit of guilt when I forget to bring a shopping bag to the supermarket or when I throw out food that I let fester in the back of the fridge.
We have all heard it before: our actions have an impact on the planet we live on.
We are one year away from Glasgow hosting the most significant conference on climate change since the 2015 Paris Agreement, COP26. The SEC will be flooded with delegations from all over the world, working together to reach an agreement on how we move forward from here.
The decisions made at this conference will have an enormous impact on our world even one or two years down the line. Although everyone is agreed that we must prevent global temperatures rising, a lot still hangs in the balance.
Even though the doors of the conference will be closed to the public, at Glasgow Science Centre we believe the conversation should not stop there. After all, we are Glaswegians and we always have something to say.
That is why, this November, Glasgow Science Centre is launching Our World Our Impact. A series of live events, discussions, video content and challenges from our home to yours, exploring our role in creating a climate friendly future.
Our World Our Impact is designed for everyone no matter where you are starting from, breaking down our understanding of the climate crisis into five key themes: Climate Justice, Our Planet, Food, Energy and Transport and Our Green Futures.
We have been working with artists, community groups, chefs, activists, and a few familiar faces to deliver some exciting new events that empower us all to face climate change together. As an official partner for COP26, Our World Our Impact will be unlike anything Glasgow Science Centre has ever done before.
It will be an invitation for the people of Glasgow and beyond to explore, act and connect on the issue of climate change; how it affects us and what we want our impact on our world to look like.
We are already seeing the effects of a warming planet, but we are also seeing what happens when we decide to do something about it. There is a reason why COP26 chose Glasgow, here in Scotland we have some good news to be proud of.
Since the Climate Change Scotland Act in 2009, Scotland has reached its target to cut down emissions by 42% ahead of schedule. In fact, our emissions are now half of what they were thirty years ago. We have promised 12,000 hectares of vacant derelict sites to transform into urban forests. We have decarbonised our electricity with the energy from Scotland's renewable sources matching 90% of our electricity consumption.
This is what happens when Scotland speaks up about climate change.
So, come and join in the conversation, we all have something to say. Our words and our actions have a further reach than you think and together we can create a future we can all be proud of. This is our world, and, with GSC, it is time for the people of Glasgow to create our impact.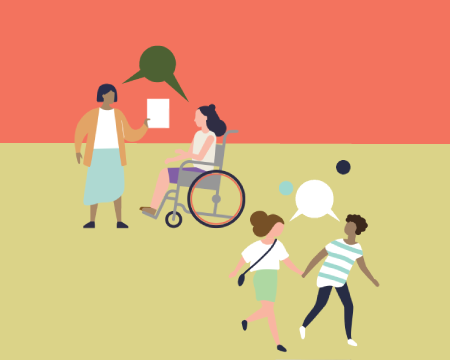 -
This article was published in the Glasgow Times on 23.10.20