Glasgow Science Centre will host public as Green Zone for COP26
Read time 2 minutes
Posted on October 1st 2021

Glasgow Science Centre will be the venue for the Green Zone at COP26, the crucial United Nations Climate Change Conference set to be hosted by the UK in Glasgow this November.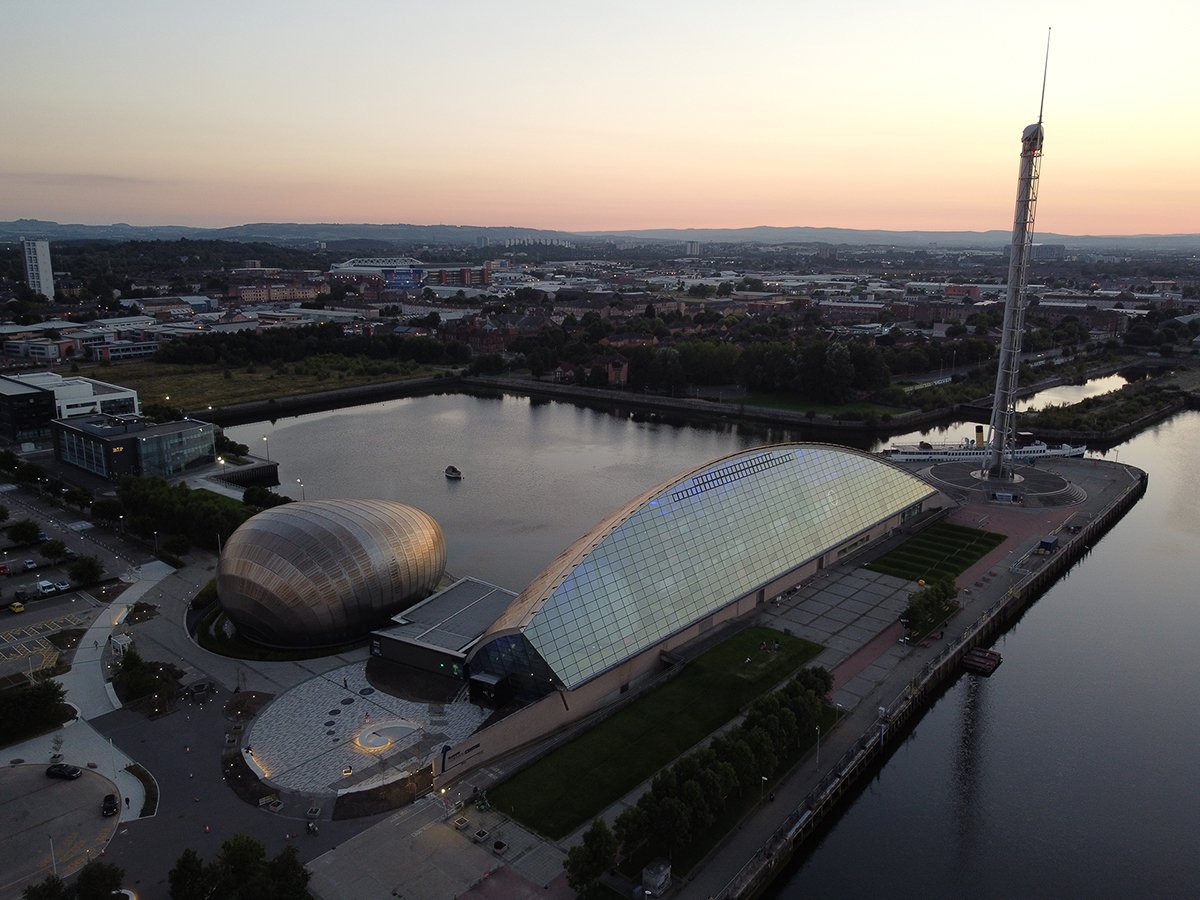 The Green Zone is where the public, civil society, Indigenous Peoples, youth groups, charities, academics, artists and businesses can have their voices heard at COP26, through an extensive programme of events, workshops, talks and exhibitions that promote dialogue, awareness, education and commitments.
It will operate from 1-12 November 2021 and expects to host over 200 events and around 300 organisations looking to tackle climate change.
The Green Zone is managed by the UK Government, which has announced the programme today. Tickets will be available via the COP26 website on 11 October 2021.
COP26 President-Designate Alok Sharma said:
"The Glasgow Science Centre is a fantastic choice for the Green Zone. Its mission to inspire
everyone to discover and enjoy science makes it the perfect place to welcome people for a
dynamic, cultural, and vibrant experience at COP26.

"The UK is inviting people to participate at COP26 and register for free to visit the Green Zone to see and engage with events and exhibits on why this summit is so crucial for our future and the future of our planet.


"This is why we would like you to join us to meet the people and organisations driving change
and to further amplify the voices of those most affected by climate change. Together we will
work to deliver a truly all-of-society and inclusive COP."

 
Dr Stephen Breslin, chief executive of Glasgow Science Centre said:
"COP26 will be the most important international summit the UK has ever hosted.

"It is an extraordinary opportunity to set a path towards a more sustainable future for our planet.

"We are extremely proud to host the official Green Zone for COP26. The Green Zone is where the public can engage with the issues, learn what's happening in other parts of the world to tackle climate change and have their voices heard.

"Glasgow Science Centre's mission is to engage people with science, whatever their age or background, so we're delighted to support the summit."

 
Glasgow Science Centre closes to the public on 18 October and open as the COP26 Green Zone 1-12 November. The UK Government will oversee all ticketing and admissions for the Green Zone. For more information follow COP26 on social media or visit the website for more information: https://ukcop26.org/
Glasgow Science Centre's Our World Our Impact programme will continue to work with people across Glasgow and Scotland to spark conversations about climate change and empower people to take action in their own communities.
---
Notes to editors
The UK will host COP26 in Glasgow from 31 October - 12 November 2021
Activity at a COP takes place in two different zones - the Blue Zone and the Green Zone.
The Green Zone is for the general public. There will be a wide range of events, including workshops, art exhibitions and installations, as well as presentations, demonstrations of technology and musical performances for everyone to attend.
The Blue Zone is for people registered with the UN body tasked with coordinating the global response to the threat of climate change – the United Nations Framework Convention on Climate Change (UNFCCC).
In the Blue Zone you might be part of a national delegation, work for the United Nations and related organisations & agencies or be a member of the media or non-profit observer organisation. In the Blue Zone, delegates from countries meet for both formal negotiations and informal consultations. They may also take part in meetings with other delegations to clarify their position and interests with the aim of reaching agreement or overcoming a negotiating deadlock.
The UNFCCC will also host a range of events, including technical briefings, to support the negotiations process.