Young Professionals Green Energy Awards - 24th May, 2018
Client: Scottish Renewables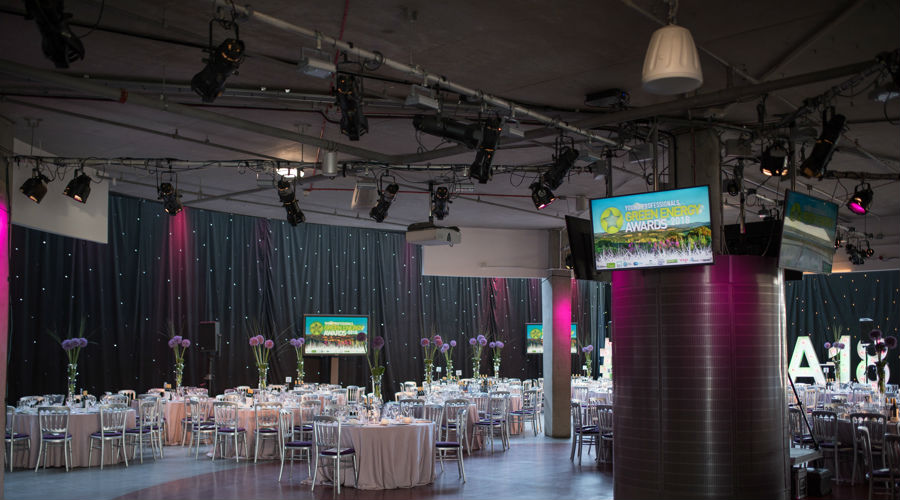 VENUE REQUIREMENTS
We were looking for a unique space that could accommodate 250-300 guests for a sit-down meal and a stage area. We also required an additional area for drinks receptions before and after the awards, with entertainment. The venue needed to be easy to access with excellent travel links as we had guests attending from all over Scotland. Glasgow Science Centre offered a unique event space, especially the space we used for our drinks reception on Floor 1. Guests were able to enjoy drinks, networking and also have a go at some of the exhibits and brain teasers on the first floor. It was a fun twist to similar events held in hotel ballrooms.
EVENT OVERVIEW
The Young Professionals Green Energy Awards recognises those who have achieved beyond all expectations, those who are pioneering new ideas and have the drive and ambition to change the renewable energy industry for the better.
RESULTS
Glasgow Science Centre were a pleasure to work with from start to finish. They listened to our requirements and carried them out to the finest of detail from creating a personalised, sustainable menu and cocktail to ensuring the straws were recyclable. Nothing was too much of an ask of Claire (Event Manager) and the event staff on the night. We had a lot of positive feedback from our guests who found the venue to be unique, fun and the staff to be extremely helpful.