Business Insider Made in Scotland Awards - 9th May, 2019
Client: Reach Scotland Events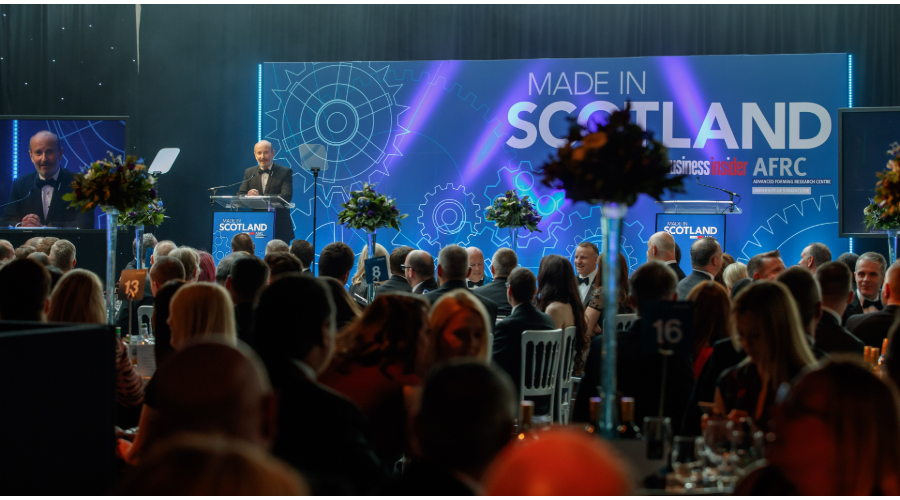 Requirements
For this event we were looking for a venue that was different from the norm given the purpose of the event. We didn't feel a hotel would be the best approach but wanted a space that could accommodate around 250 people and staging. The Science Centre was perfect for our champagne reception and exhibition which was held in the street followed by a sit down dinner and awards ceremony in the Atrium.
Event Overview
The Business Insider Made in Scotland Awards in partnership with the University of Strathclyde's Advanced Forming Research Centre champions all aspects of transformational discoveries and developments made in Scotland. In an ever more crowded marketplace, organisations must introduce new products and processes to stand out. Scottish Business Insider invited innovation companies and individuals that have found success both domestically and internationally to enter the Made in Scotland Awards and have their contribution recognised. 
Results
It is always a pleasure to work with the team at Glasgow Science Centre and this was the 3rd year we have taken the event there. They listen to what you're looking for and their attention to detail shows this. We always have very positive feedback from guests attending the event which covers everything from the event space as a whole, the meal and their staff. We would highly recommend holding an event at Glasgow Science Centre and look forward to working with them again next year.