David Elder Lectures
Glasgow Science Centre is proud to host the David Elder Lectures in partnership with the University of Strathclyde's Department of Physics. The David Elder lecture series presents a line-up of fascinating talks by expert astronomers, spaceflight pioneers, award-winning science writers and broadcasters. This lecture series continues the tradition of monthly astronomy lectures in Glasgow which began with the first David Elder Lecture in 1905!
This regular monthly programme of talks runs over the winter months each year. Each lecture lasts approx. 1 hour and is best suited to older teenagers and adults.
Month: Monthly from October to March
Time: 19:00 GMT
Duration: 1 hour
Watch this space for details of future lectures.
---
Previous Lecture: Cassini Huygens and the Lord of the Rings
Wednesday, 30 March 2022
Dr Sheila Kanani MBE invites you to join her in celebrating this incredible spacecraft's amazing mission and some of the breathtaking discoveries it made. The flagship robotic orbiter, Cassini, and lander, Huygens, have provided us with a wealth of information about Saturn, its moons, and its rings. By the time it 'crashed' into Saturn in September 2017, Cassini had been in space for almost 20 years. Learn about some of its discoveries, including a hexagonal storm that rages at Saturn's north pole and an icy moon that could harbour life.
Some aspects of the lectures are technical, and they are therefore most likely to appeal to older teenagers and interested adults.
The lecture comprised a 45-minute talk and included a 15-20 minute opportunity for viewers to ask questions.
---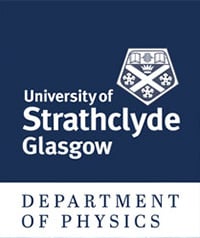 The David Elder Memorial Bequest
Read about the 'father of marine engineering on the Clyde'