David Elder Lectures
Glasgow Science Centre is proud to host the David Elder Lectures in partnership with the University of Strathclyde's Department of Physics. The David Elder lecture series presents a line-up of fascinating talks by expert astronomers, spaceflight pioneers, award-winning science writers and broadcasters. This lecture series continues the tradition of monthly astronomy lectures in Glasgow which began with the first David Elder Lecture in 1905!
This regular monthly programme of talks runs over the winter months each year. Each lecture lasts approx. 1 hour and is best suited to older teenagers and adults.
Month: Monthly from October to March
Time: 19:00 GMT
Duration: 1 hour
The next lecture of the 2021/22 series takes place in The Planetarium and will be live-streamed online on Thursday, 24 February 2022. Details of this and future lectures will be forthcoming. Provisional dates (subject to change) are:
Thursday 24 February 2022
Prof. Martin Hendry - "Einstein's Universe: the dawn, and exciting future, of gravitational-wave astronomy"
Wednesday 30 March 2022
Wednesday 27 April 2022
---
Most recent lecture: Archaeology on the Moon
Thursday, 27 January 2022
Live-streamed on both YouTube and Facebook
Dr Alice Gorman is an internationally recognised leader in the field of space archaeology and author of the award-winning book Dr Space Junk vs the Universe: Archaeology and the Future (MIT Press, 2019). In this talk, she will explore how human artefacts including space probes, footprints, flags and experiments left on the Moon form part of our cultural heritage. And with more missions now planned to return to the Moon, she will ask, what's going to happen to extraordinary places like Apollo 11 landing site, the archaeological record of humans on another world?
Some aspects of the lectures are technical, and they are therefore most likely to appeal to older teenagers and interested adults.
The livestream comprises a 35-minute lecture and included a 20-25 minute opportunity for viewers to ask questions.
---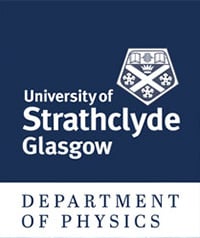 The David Elder Memorial Bequest
Read about the 'father of marine engineering on the Clyde'