David Elder Lectures
Glasgow Science Centre is proud to host the David Elder Lectures in partnership with the University of Strathclyde's Department of Physics. The David Elder lecture series presents a line-up of fascinating talks by expert astronomers, spaceflight pioneers, award-winning science writers and broadcasters. This lecture series continues the tradition of monthly astronomy lectures in Glasgow which began with the first David Elder Lecture in 1905!
This regular monthly programme of talks runs over the winter months each year. Each lecture costs only £6. Each lecture lasts approx. 1 hour and is best suited to older teenagers and adults.
Month: Monthly from September to March
Time: 6.30pm and 8pm unless otherwise stated
Duration: 1 hour
Price: £6 per lecture
Some aspects of the lectures are technical and they are therefore most likely to appeal to older teenagers and interested adults.
The 2019/20 David Elder Lecture series in the Planetarium at Glasgow Science Centre includes the following talks...
---
Satellite Applications: Bringing Space Down to Earth
Guest Speaker: Astrid Werkmeister
18.30 and 20.00, Wednesday 29 January 2020
---
Solar Flares: The most energetic explosions in the solar system
Guest Speaker: Prof. Philippa Browning
18.30 and 20.00, Wednesday 26 February 2020
---
Cassini-Huygens and the Lord of the Rings
Guest Speaker: Dr Sheila Kanani
18.30 and 20.00, Wednesday 25 March 2020
---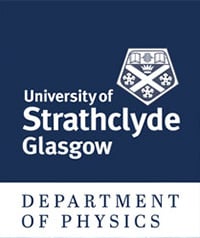 The David Elder Memorial Bequest
Read about the 'father of marine engineering on the Clyde'