David Elder Lectures
Glasgow Science Centre is proud to host the David Elder Lectures in partnership with the University of Strathclyde's Department of Physics. The David Elder lecture series presents a line-up of fascinating talks by expert astronomers, spaceflight pioneers, award-winning science writers and broadcasters. This lecture series continues the tradition of monthly astronomy lectures in Glasgow which began with the first David Elder Lecture in 1905!
This regular monthly programme of talks runs over the winter months each year. Each lecture lasts approx. 1 hour and is best suited to older teenagers and adults.
Month: Monthly from October to March
Time: 19:00 GMT
Duration: 1 hour
Price: Online - free
The first lecture of the 2021/22 series takes place online as a livestream at 19:00 on Thursday, 7 October. Details of future lectures will be forthcoming later in the year.
---
Using satellites to understand changing sea levels
19:00 GMT on Thursday, 7 October 2021
Streaming live online - YouTube and Facebook
The continuous and near‐global coverage of satellites has led to significant advances in our understanding of sea-level rise on both global and regional scales.
In this David Elder lecture, which is presented in partnership with the Department of Physics at the University of Strathclyde, NASA's Dr. Ben Hamlington will give us an overview of the sea level observing network, and how it connects to vital improvements in our understanding of the processes that drive sea level change.
He'll discuss the future of observing, and areas where there is still uncertainty in assessments of future sea level, as well as the challenges of translating science into action, and potential solutions to these challenges.
Some aspects of the lectures are technical, and they are therefore most likely to appeal to older teenagers and interested adults.
The livestream comprises a 35-minute lecture and 20-25 minute opportunity for viewers.
---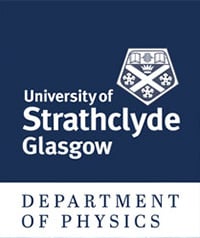 The David Elder Memorial Bequest
Read about the 'father of marine engineering on the Clyde'