David Elder Lectures
Glasgow Science Centre is proud to host the David Elder Lectures in partnership with the University of Strathclyde's Department of Physics. The David Elder lecture series presents a line-up of fascinating talks by expert astronomers at the cutting edge of their fields of research. This lecture series continues the tradition of monthly astronomy lectures in Glasgow which began with the first David Elder Lecture in 1905, 112 years ago!
This regular monthly programme of talks runs over the winter months, from September to March each year. Each lecture costs only £6. These lectures have proved so popular that the speakers deliver the same lecture twice a night, at 6.30pm and 8pm – so why not book now? Each lecture lasts approx. 1 hour and is best suited to older teenagers and adults.   
Month: Monthly from September to March
Time: Twice a night – 6.30pm and 8pm 
Duration: 1 hour
Price: £6 per lecture
Date
Description
28th March 2018
Speaker: Professor Matt Griffin*
Title: Seeing the Invisible Universe: Infrared Astronomy from Space
Date TBC following adverse
weather affecting February date
Speaker: Professor Lyndsay Fletcher
Title: Living with a Star
* Due to personal circumstances Dr. Crawford has unfortunately had to cancel her lecture on the 28th of March. We have a great replacement in Professor Matt Griffin. Original tickets will be valid for Professor Matt Griffin's lecture however if you had booked and would prefer to cancel your booking, please call our team on 0141 420 5000 and they will be able to provide you with a refund. 
Some aspects of the lectures are technical and they are therefore most likely to appeal to older teenagers and interested adults.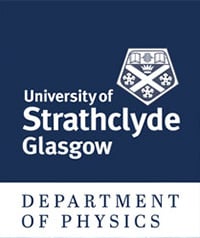 The David Elder Memorial Bequest
Read about the 'father of marine engineering on the Clyde'