David Elder Lectures
Glasgow Science Centre is proud to host the David Elder Lectures in partnership with the University of Strathclyde's Department of Physics. The David Elder lecture series presents a line-up of fascinating talks by expert astronomers, spaceflight pioneers, award-winning science writers and broadcasters. This lecture series continues the tradition of monthly astronomy lectures in Glasgow which began with the first David Elder Lecture in 1905, 113 years ago!
This regular monthly programme of talks runs over the winter months each year. Each lecture costs only £6. These lectures have proved so popular that the speakers deliver the same lecture twice a night, at 6.30pm and 8pm – so why not book now? Each lecture lasts approx. 1 hour and is best suited to older teenagers and adults.   
Month: Monthly from September to February
Time: Twice a night – 6.30pm and 8pm
Duration: 1 hour
Price: £6 per lecture
Date
Speaker
Lecture
Book
28 November 2018
Dallas Campbell
"Ad Astra: An Illustrated Guide to Leaving the Planet"
For almost all of human history we've been firmly rooted to the Earth. And, sure, it's got some good things going for it: nice views, friendly inhabitants, good coffee. Air. But what if you want to get off? Whether you've got itchy feet and need a bit of a break, or you're looking for a complete change of scene, this talk has all the information you'll need to leave, with FREE expert advice from the men and women who can actually make it happen.
Book
12 January 2019
Sue Nelson
"The Mercury 13 and the Extraordinary Story of a Female Aviation Pioneer​"
In 1961, Wally Funk was among the Mercury 13, the first group of American pilots to pass the 'Woman in Space' programme. Wally sailed through a series of rigorous physical and mental tests, with one of her scores beating all the male Mercury 7 astronauts', including John Glenn's, the first American in orbit. But just one week before the final phase of training, the programme was abruptly cancelled. A combination of politics and prejudice meant that none of the women ever flew into space. Journalist and fellow space buff Sue Nelson is the author of Wally Funk's Race for Space. Sue Nelson will tell the story of the Mercury 13 through a combination of space history and personal recollections, including information about Wally's personal race to make her own giant leap before it's too late.

Wally Funk is now unable to attend in person due to health reasons. We wish Wally a full and speedy recovery. This lecture has been rescheduled from October 2018.
Book
30 January 2019
Prof. ​Mark McCaughrean
"Once Explorers, Always Explorers"
The European Space Agency's science and exploration missions have been much in the news over the last couple of years, with the first results from its Gaia Milky Way surveyor and its LISA Pathfinder gravitational wave detection technology testbed, the arrival of its ExoMars Trace Gas Orbiter and Schiaparelli lander at the Red Planet, and the decade-long saga of the Rosetta comet-chasing spacecraft. Prof. ​Mark McCaughrean will give you an insight into some of these missions, their challenges, and their successes (as well as the almost-successes), and tell you what's coming next for ESA science and exploration, including new missions to study the Sun, Mercury, the Moon, Mars, and the wider Universe.
Book
27 February 2019
Marcus Chown
"The Day Without a Yesterday"
The greatest discovery in the history of science is that there was a day without a yesterday. The Universe has not existed forever. It was born. 13.82 billion years ago, it erupted into being in a titanic fireball called the Big Bang. Science writer and broadcaster Marcus Chown discusses the questions it raises, such as: What was the Big Bang? What drove the Big Bang? And what happened before? The latter is the stickiest question of all, and the reason why most scientists had to be dragged kicking and screaming to the whole idea.
Book
Some aspects of the lectures are technical and they are therefore most likely to appeal to older teenagers and interested adults.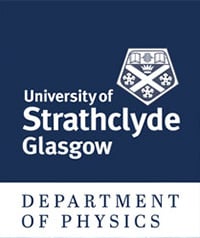 The David Elder Memorial Bequest
Read about the 'father of marine engineering on the Clyde'