David Elder Lectures
Glasgow Science Centre is proud to host the David Elder Lectures in partnership with the University of Strathclyde's Department of Physics. The David Elder lecture series presents a line-up of fascinating talks by expert astronomers, spaceflight pioneers, award-winning science writers and broadcasters. This lecture series continues the tradition of monthly astronomy lectures in Glasgow which began with the first David Elder Lecture in 1905, 113 years ago!
This regular monthly programme of talks runs over the winter months each year. Each lecture costs only £6. Each lecture lasts approx. 1 hour and is best suited to older teenagers and adults.   
Month: Monthly from September to February
Time: 6.30pm and 8pm unless otherwise stated
Duration: 1 hour
Price: £6 per lecture
Date
Speaker
Lecture
Book
30 January 2019
Prof. ​Mark McCaughrean
"Once Explorers, Always Explorers"
The European Space Agency's science and exploration missions have been much in the news over the last couple of years, with the first results from its Gaia Milky Way surveyor and its LISA Pathfinder gravitational wave detection technology testbed, the arrival of its ExoMars Trace Gas Orbiter and Schiaparelli lander at the Red Planet, and the decade-long saga of the Rosetta comet-chasing spacecraft. Prof. ​Mark McCaughrean will give you an insight into some of these missions, their challenges, and their successes (as well as the almost-successes), and tell you what's coming next for ESA science and exploration, including new missions to study the Sun, Mercury, the Moon, Mars, and the wider Universe.
Book
27 February 2019
Marcus Chown
"The Day Without a Yesterday"
The greatest discovery in the history of science is that there was a day without a yesterday. The Universe has not existed forever. It was born. 13.82 billion years ago, it erupted into being in a titanic fireball called the Big Bang. Science writer and broadcaster Marcus Chown discusses the questions it raises, such as: What was the Big Bang? What drove the Big Bang? And what happened before? The latter is the stickiest question of all, and the reason why most scientists had to be dragged kicking and screaming to the whole idea.
Book
Some aspects of the lectures are technical and they are therefore most likely to appeal to older teenagers and interested adults.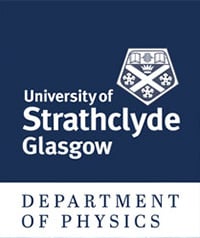 The David Elder Memorial Bequest
Read about the 'father of marine engineering on the Clyde'