David Elder Lectures
Glasgow Science Centre is proud to host the David Elder Lectures in partnership with the University of Strathclyde's Department of Physics. The David Elder lecture series presents a line-up of fascinating talks by expert astronomers, spaceflight pioneers, award-winning science writers and broadcasters. This lecture series continues the tradition of monthly astronomy lectures in Glasgow which began with the first David Elder Lecture in 1905!
This regular monthly programme of talks runs over the winter months each year. Each lecture lasts approx. 1 hour and is best suited to older teenagers and adults.
Month: Monthly from September to March
Time: 19:00 GMT
Duration: 1 hour
2022-23 Lecture Series
The line-up for the 2022-23 series was:
22 September 2022 - Dr. Hannah Wakeford - Diving Through Exoplanet Atmospheres
26 October 2022 - Prof Lewis Dartnell - Origins: How the Earth Made Us
24 November 2022 - Andy Saunders - Apollo Remastered
22 February 2023 - Dr. Daniel Oi - Towards the Space Quantum Internet
22 March 2023 - Dr. Rita Tojerio – Mapping the Universe
Look out later this year for information about the 2023-24 series.
---
Most recent lecture:
Mapping the Universe
22 March 2023
On large scales, galaxies in the Universe are distributed in a vast three-dimensional cosmic web that results directly from the physical conditions of our Universe at very early times. Over the last two decades astronomical surveys have slowly but surely mapped the positions of millions of galaxies over extraordinary volumes, in an effort to understand the dynamics, composition and underlying rules that govern our Universe. In the final talk of the series, Dr. Rita Tojerio will review our progress, the state-of-the-art, and the future of mapping the Universe.
Speaker: Dr Rita Tojeiro is a Reader in Astrophysics at the University of St Andrews, where she studies the Universe on large scales and how galaxies evolve with it.
Watch online : "Mapping the Universe" live-streamed via YouTube.
---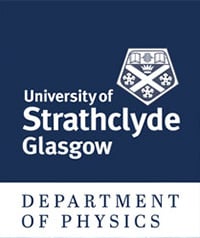 The David Elder Memorial Bequest
Read about the 'father of marine engineering on the Clyde'