Using the stars as our guide, we will follow Santa around the world as he delivers Christmas gifts. Help him find his way back to the North Pole using the North Star.

The content and 25-minute duration of this show makes it most suitable for younger audiences, however all ages are welcome.
About the Planetarium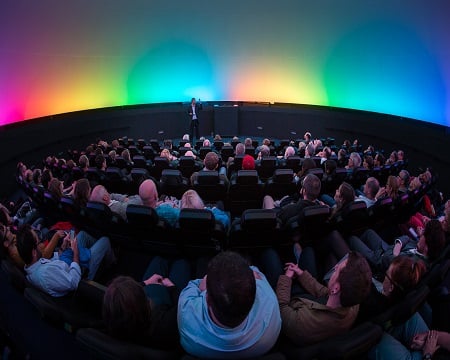 The Planetarium at Glasgow Science Centre has been upgraded to a spectacular, state-of-the-art, fulldome digital projection system (what a mouthful!). Our shows are live presenter-led or film based to take you on a journey through the solar system, into the Milky Way Galaxy and beyond, offering a truly out-of-this-world experience. Our spectacular full dome films display 360 degrees across the 15-metre hemispherical dome of the planetarium. It really is spellbinding stuff.