Astronomy night classes return to our fulldome digital Planetarium for January 2019! We'll guide you expertly through the night sky, learning the major constellations as we go, before journeying into space and exploring the vast cosmos.

This night class is for adults only, and will run on Monday nights 7-9pm, from 7th January 2019, for four weeks. It continues on 14th, 21st and 28th January. Each 2-hour class will be delivered by astronomer Steve Owens, together with our Planetarium team.

There's no formal assessment or homework; simply come along to marvel at the beauty of our universe, and relax under the glittering stars of our Planetarium.
07/01/2019
When is this on?
This event is available as a standalone event. The tickets can be purchased below
About the Planetarium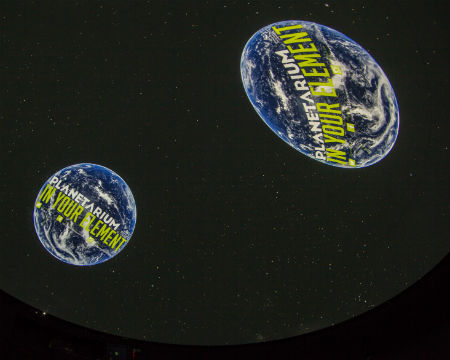 The Planetarium at Glasgow Science Centre has been upgraded to a spectacular, state-of-the-art, fulldome digital projection system (what a mouthful!). Our shows are live presenter-led or film based to take you on a journey through the solar system, into the Milky Way Galaxy and beyond, offering a truly out-of-this-world experience. Our spectacular full dome films display 360 degrees across the 15-metre hemispherical dome of the planetarium. It really is spellbinding stuff.