Join us at Glasgow Science Centre for a masterclass on the science of gin. We're teaming up with those aficionados at the Good Spirits Company, who will guide you through six different and amazing gins over the course of the evening, while our scientists talk about the science inside the glass.

You'll end the evening with the final gin of the night tasted under the glittering stars of the Planetarium, where you'll be flown into space to explore clouds of interstellar alcohol and discover how everything in your glass came to be, forged in the heart of a dying star.

This event is for over-18s only. If you're lucky enough to look under the age of 25 we'll ask you for ID when you arrive, so please bring some with you to avoid disappointment.

The Science of Gin makes an excellent gift for a loved one at Christmas. To arrange to gift this, please call our friendly Contact Centre team on 0141 420 5000.
14/02/2019
When is this on?
| | |
| --- | --- |
| Thursday 14th February | 19:00 |
This event is available as a standalone event. The tickets can be purchased below
About the Planetarium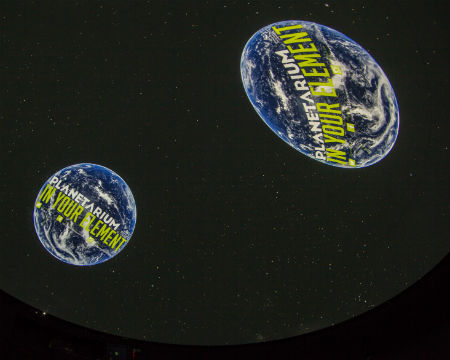 The Planetarium at Glasgow Science Centre has been upgraded to a spectacular, state-of-the-art, fulldome digital projection system (what a mouthful!). Our shows are live presenter-led or film based to take you on a journey through the solar system, into the Milky Way Galaxy and beyond, offering a truly out-of-this-world experience. Our spectacular full dome films display 360 degrees across the 15-metre hemispherical dome of the planetarium. It really is spellbinding stuff.