You'd be a wally to miss our Valentine's weekend Sci-Fi Sunday! While the adventures of a robotic rubbish collector might not sound particluarly romantic, it's impossible not to be charmed by WALL·E and EVE. Pixar's poigant tale seems more relevant than ever, but there's still time for us to clean up our act, and for you to get your tickets! Your ticket includes a drink, snack, and popcorn, and a whistle-stop tour of the universe with one of our expert astronomers.

Please note that our Sci-Fi Sunday events are strictly adults only (18+) regardless of the film's BBFC age rating. If you're lucky enough to look younger than 25 you must bring a valid form of photo I.D. Anyone under the age of 18 or without valid I.D. will be refused entry.
About the Planetarium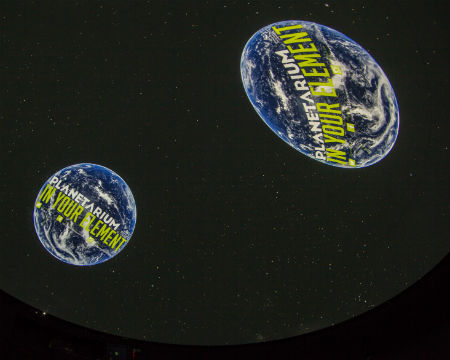 The Planetarium at Glasgow Science Centre has been upgraded to a spectacular, state-of-the-art, fulldome digital projection system (what a mouthful!). Our shows are live presenter-led or film based to take you on a journey through the solar system, into the Milky Way Galaxy and beyond, offering a truly out-of-this-world experience. Our spectacular full dome films display 360 degrees across the 15-metre hemispherical dome of the planetarium. It really is spellbinding stuff.