He is afraid. He is alone. He is three million light years from home. Don't worry about phoning home, be good and book your tickets for the last in this season of Sci-Fi Sundays.

Please note that our Sci-Fi Sunday events are strictly adults only (18+) regardless of the film's BBFC age rating. If you're lucky enough to look younger than 25 you must bring a valid form of photo I.D. Anyone under the age of 18 or without valid I.D. will be refused entry.
25/03/2018
When is this on?
This event is available as a standalone event. The tickets can be purchased below
About the Planetarium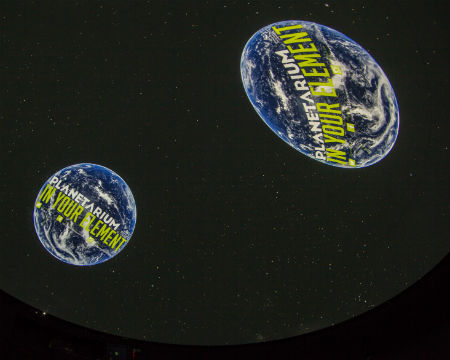 The Planetarium at Glasgow Science Centre has been upgraded to a spectacular, state-of-the-art, fulldome digital projection system (what a mouthful!). Our shows are live presenter-led or film based to take you on a journey through the solar system, into the Milky Way Galaxy and beyond, offering a truly out-of-this-world experience. Our spectacular full dome films display 360 degrees across the 15-metre hemispherical dome of the planetarium. It really is spellbinding stuff.