If it's just us, it seems like an awful waste of space... Join us to mark Carl Sagan's birthday with November's Sci-Fi Sunday. Contact, starring Jodie Foster, and based on Sagan's 1985 book of the same name, might leave you feeling a little less alone in the universe.
26/11/2017
When is this on?
| | |
| --- | --- |
| Sunday 26th November | 19:00 |
This event is available as a standalone event. The tickets can be purchased below
About the Planetarium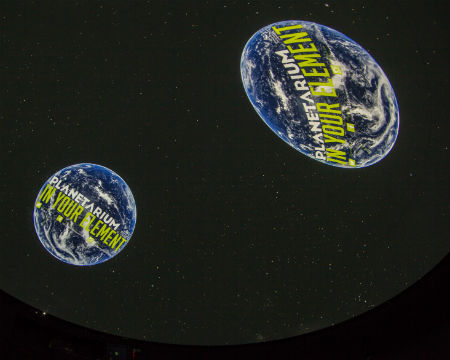 The Planetarium at Glasgow Science Centre has been upgraded to a spectacular, state-of-the-art, fulldome digital projection system (what a mouthful!). Our shows are live presenter-led or film based to take you on a journey through the solar system, into the Milky Way Galaxy and beyond, offering a truly out-of-this-world experience. Our spectacular full dome films display 360 degrees across the 15-metre hemispherical dome of the planetarium. It really is spellbinding stuff.