Sixty-six million years ago dinosaurs were wiped out in a cataclysmic extinction event after ruling the Earth for 150 million years. Dr. Steve Brusatte is one of the leading scientists in a new generation of dinosaur hunters. Armed with cutting edge technology, he is leading the charge in piecing together the complete story of the dinosaurs' time on Earth.

The Rise and Fall of the Dinosaurs is packed with exhilarating accounts of some of his personal discoveries and is a timely reminder of what humans can learn from the magnificent creatures who ruled the earth before us. Join us for a talk, plus Q and A with Steve to discover the science behind these incredible animals. Signed copies of the book will be available to buy after the talk.

Disabled access only can be booked by calling 0141 420 5000.
About the Planetarium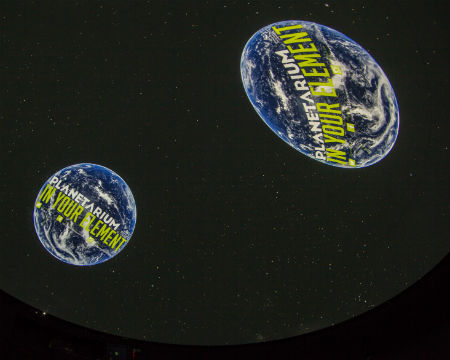 The Planetarium at Glasgow Science Centre has been upgraded to a spectacular, state-of-the-art, fulldome digital projection system (what a mouthful!). Our shows are live presenter-led or film based to take you on a journey through the solar system, into the Milky Way Galaxy and beyond, offering a truly out-of-this-world experience. Our spectacular full dome films display 360 degrees across the 15-metre hemispherical dome of the planetarium. It really is spellbinding stuff.