As the world's leading ground-based astronomy organisation, the European Southern Observatory (ESO) builds and operates some of the best telescopes in the world, enabling astronomical discoveries and the further understanding of our fascinating Universe. Tania Johnston, the ESO Supernova Coordinator, will give an overview of the organisation, including amazing footage of the telescopes in the Atacama Desert, scientific simulations of discoveries made with these facilities, and a look to the future, building the world's largest optical telescope, the Extremely Large Telescope (ELT).

Glasgow Science Centre is proud to host the David Elder Lectures in partnership with the University of Strathclyde's Department of Physics.
About the Planetarium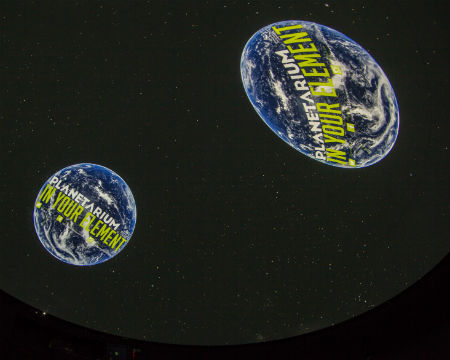 The Planetarium at Glasgow Science Centre has been upgraded to a spectacular, state-of-the-art, fulldome digital projection system (what a mouthful!). Our shows are live presenter-led or film based to take you on a journey through the solar system, into the Milky Way Galaxy and beyond, offering a truly out-of-this-world experience. Our spectacular full dome films display 360 degrees across the 15-metre hemispherical dome of the planetarium. It really is spellbinding stuff.