You decide what experiments our scientists do by spinning the Wheel of Fortune! Be thrilled by spectacular science demos with lots of bangs, flashes and explosions! There may be giant fire tornadoes; there could be an indoor geyser; or maybe even some dancing fire. Who knows? It's just Pure Random!
The PURE RANDOM SCIENCE SHOW today was AMAZING! So engaging, funny, and energetic and the science demos were brilliant.
- Visitor Review
About the Science Show Theatre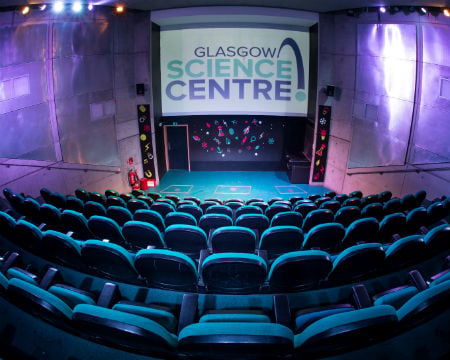 Get involved with our live science shows in the Science Show Theatre, where we'll wow you with whizzes, bangs and flashes, demonstrating science to bring it to life for you and your family.