Just over a century ago, Albert Einstein realised that in his new model for space and time in our Universe (his 'General Theory of Relativity'), space could be stretching and squashing in response to the motion of objects. These ripples in space-time — 'gravitational waves' — are produced by some of the most energetic and dramatic phenomena in our universe, including colliding black holes, spinning neutron stars and supernovae.

Close to 100 years after the prediction of the existence of gravitational waves, the advanced detectors of the Laser Interferometer Gravitational-wave Observatory (LIGO) detected such signals for the first time, starting a new era in astronomy. Sheila Rowan will explain the nature of gravitational waves, describe what sources out in the Universe can produce them, explain how they are detected, and what the future of this new era in astronomy might look like.

Glasgow Science Centre is proud to host the David Elder Lectures in partnership with the University of Strathclyde's Department of Physics.
About the Planetarium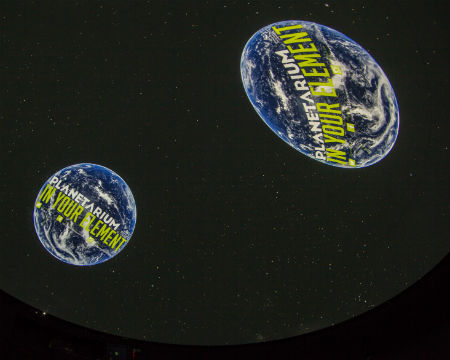 The Planetarium at Glasgow Science Centre has been upgraded to a spectacular, state-of-the-art, fulldome digital projection system (what a mouthful!). Our shows are live presenter-led or film based to take you on a journey through the solar system, into the Milky Way Galaxy and beyond, offering a truly out-of-this-world experience. Our spectacular full dome films display 360 degrees across the 15-metre hemispherical dome of the planetarium. It really is spellbinding stuff.