The birth processes of galaxies, stars and planetary systems are all obscured from our view in visible light by the clouds of gas and dust from which they emerge. To observe them we need to look at much longer infrared wavelengths, which is best done from space because the Earth's atmosphere is largely opaque at those wavelengths.

The Herschel Space Observatory, launched in 2009, has revolutionised our understanding of the obscured Universe. Its successor observatory, called SPICA, which is now under development, will be even more powerful, especially for studying the most distant galaxies and the discs around young stars from which new planetary systems are forming in our own galaxy today.

In this talk, Professor Matt Griffin (Principal Investigator for the Herschel-SPIRE instrument) will describe Herschel and some of its spectacular images and scientific results, and look forward to the promise of SPICA.

Glasgow Science Centre is proud to host the David Elder Lectures in partnership with the University of Strathclyde's Department of Physics.
28/03/2018
When is this on?
| | |
| --- | --- |
| Wednesday 28th March | 18:30, 20:00 |
This event is available as a standalone event. The tickets can be purchased below
About the Planetarium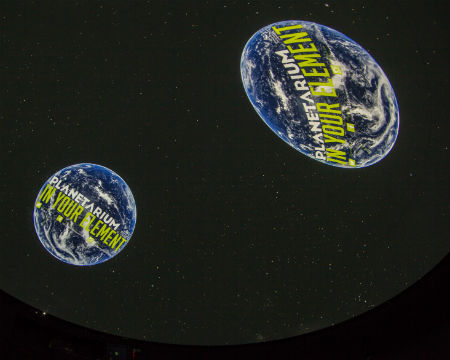 The Planetarium at Glasgow Science Centre has been upgraded to a spectacular, state-of-the-art, fulldome digital projection system (what a mouthful!). Our shows are live presenter-led or film based to take you on a journey through the solar system, into the Milky Way Galaxy and beyond, offering a truly out-of-this-world experience. Our spectacular full dome films display 360 degrees across the 15-metre hemispherical dome of the planetarium. It really is spellbinding stuff.