The Planets 360 - Modern version is a genuinely immersive experience, mixing mythology, music, and art to bring Holst's Planets Suite very much up to date. Each of the seven planets in the suite is given a distinct personality, from warlike Mars, to mystical Neptune, and the visuals for each are strikingly different. NSC Creative have taken a much-loved classic and produced something exciting and fresh, that explores the planets in a new and engaging way across the whole of our 15m dome.

N.B. Please note, there are a few moments in "The Planets 360 - Modern Version" where there are rapidly flashing lights lasting a few seconds at a time. Also, the fulldome visuals as part of the experience create dramatic sensations of motion, which make some people feel uncomfortable.
About the Planetarium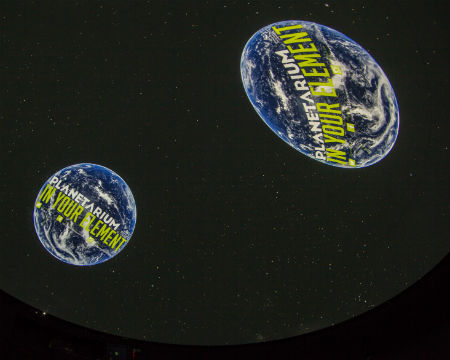 The Planetarium at Glasgow Science Centre has been upgraded to a spectacular, state-of-the-art, fulldome digital projection system (what a mouthful!). Our shows are live presenter-led or film based to take you on a journey through the solar system, into the Milky Way Galaxy and beyond, offering a truly out-of-this-world experience. Our spectacular full dome films display 360 degrees across the 15-metre hemispherical dome of the planetarium. It really is spellbinding stuff.