100 years ago in London, Gustav Holst's The Planets Suite was performed for the first time by the Queen's Hall Orchestra, conducted by Adrian Boult. 100 years later, the team at NSC Creative and the Philharmonia Orchestra have completely reimagined the suite as an immersive sonic experience.

We are delighted to be showing both "The Planets 360 – Classic" and "The Planets 360 – Modern" in the Planetarium at Glasgow Science Centre. Come and enjoy these updated, exciting versions of a classic as it transports you across the solar system.
About the Planetarium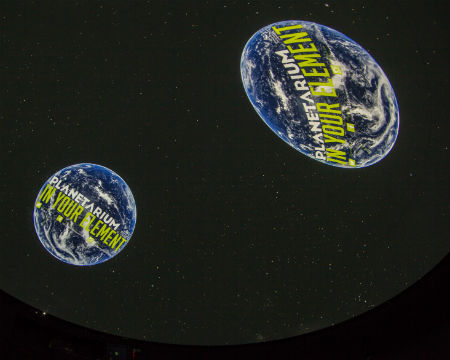 The Planetarium at Glasgow Science Centre has been upgraded to a spectacular, state-of-the-art, fulldome digital projection system (what a mouthful!). Our shows are live presenter-led or film based to take you on a journey through the solar system, into the Milky Way Galaxy and beyond, offering a truly out-of-this-world experience. Our spectacular full dome films display 360 degrees across the 15-metre hemispherical dome of the planetarium. It really is spellbinding stuff.