The Planets 360 - Classic version stays true to Holst's original Planets Suite, as performed by the Philharmonia Orchestra, and uses the entire 15m planetarium dome to take you on a sweeping tour of the solar system. Using imagery and footage from some of the great missions to the planets, past and present, we delve below the clouds of Venus and skim over the surface of Mercury. This is a wonderful mix of music and science that sounds and looks incredible, and keeps you well and truly enthralled.
About the Planetarium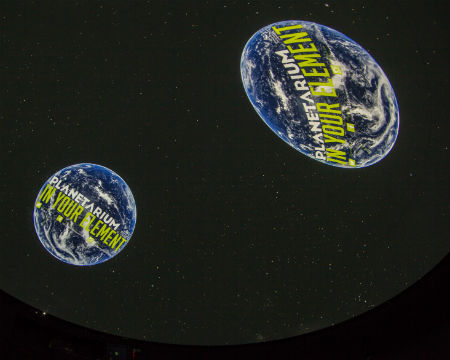 The Planetarium at Glasgow Science Centre has been upgraded to a spectacular, state-of-the-art, fulldome digital projection system (what a mouthful!). Our shows are live presenter-led or film based to take you on a journey through the solar system, into the Milky Way Galaxy and beyond, offering a truly out-of-this-world experience. Our spectacular full dome films display 360 degrees across the 15-metre hemispherical dome of the planetarium. It really is spellbinding stuff.