In their new book 'Oor Big Braw Cosmos' (published by Luath Press), eminent Scots astronomer John Brown and poet Rab Wilson explore the beauty of the universe and its workings via a cocktail of science and science history from John, new poems from Rab, and numerous superb photo and art images, many from Scottish amateurs.

In this talk they will present intertwined science concepts, images and poetry readings, and discuss the pleasures and challenges they experienced in this cross-cultural project and the scientific, aesthetic, and entertaining insights that such sci-art ventures can bring to wide audiences. Signed copies of the book will be available to buy after the talk.

This talk is supported by the David Elder Bequest.

Disabled access only can be booked by calling 0141 420 5000.
About the Planetarium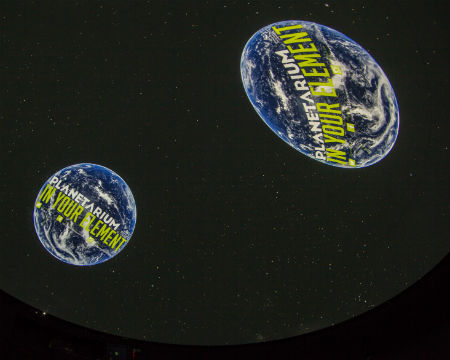 The Planetarium at Glasgow Science Centre has been upgraded to a spectacular, state-of-the-art, fulldome digital projection system (what a mouthful!). Our shows are live presenter-led or film based to take you on a journey through the solar system, into the Milky Way Galaxy and beyond, offering a truly out-of-this-world experience. Our spectacular full dome films display 360 degrees across the 15-metre hemispherical dome of the planetarium. It really is spellbinding stuff.