Join us for some festive fun under the stars, as we find out how Santa finds his way around the Earth on Christmas Eve in Santa's Starry Adventure, then settle in for a showing of The Nightmare Before Christmas. As he tries to hijack Christmas, Jack Skellington, the Pumpkin King of Hallowe'en Town, soon discovers that even the best laid plans of mice and skeletons can go seriously awry!

*DUE TO EXCEPTIONAL DEMAND - NEW PERFORMANCES ADDED ON 21 AND 22 DECEMBER*
21/12/2019,22/12/2019,23/12/2019,24/12/2019
When is this on?
| | |
| --- | --- |
| Saturday 21st December | 14:00 |
| Sunday 22nd December | 11:00, 14:00 |
| Monday 23rd December | 11:00, 14:00 |
This event is available as a standalone event. The tickets can be purchased below
About the Planetarium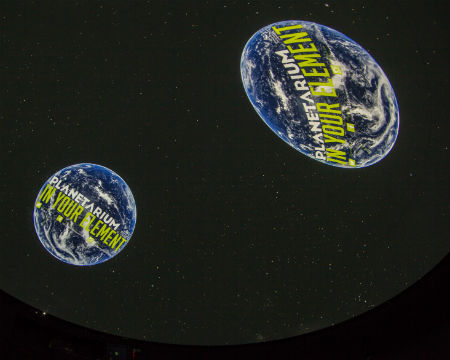 The Planetarium at Glasgow Science Centre has been upgraded to a spectacular, state-of-the-art, fulldome digital projection system (what a mouthful!). Our shows are live presenter-led or film based to take you on a journey through the solar system, into the Milky Way Galaxy and beyond, offering a truly out-of-this-world experience. Our spectacular full dome films display 360 degrees across the 15-metre hemispherical dome of the planetarium. It really is spellbinding stuff.