Bring the whole family to celebrate the 50th anniversary of that first small step. We'll take you on a trip to the Moon, then journey into the Solar System in our live, presenter-led show "One Small Step". After that, you can settle into your seats and enjoy "Muppets from Space", an out-of-this-world adventure for Kermit and the gang as they try to reunite Gonzo with his long lost family.
About the Planetarium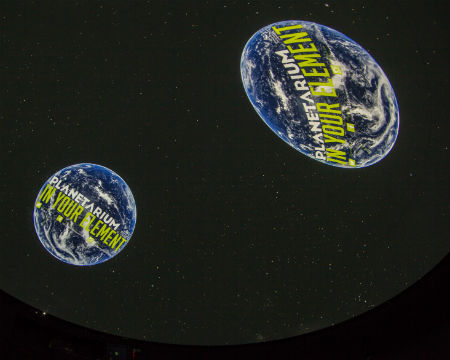 The Planetarium at Glasgow Science Centre has been upgraded to a spectacular, state-of-the-art, fulldome digital projection system (what a mouthful!). Our shows are live presenter-led or film based to take you on a journey through the solar system, into the Milky Way Galaxy and beyond, offering a truly out-of-this-world experience. Our spectacular full dome films display 360 degrees across the 15-metre hemispherical dome of the planetarium. It really is spellbinding stuff.