Sci-Fi Sunday gets the Moon treatment!

The Oscar-winning adaptation of James R. Hansen's biography of astronaut Neil Armstrong brings to life the early days of the Apollo programme, the sheer ambition of the Space Race, and the human story behind one of the greatest achievements in history. Spend Sunday evening under the stars in our fulldome digital planetarium, while one of our expert astronomers whisks you off into the cosmos, before settling back to enjoy the film with a drink, popcorn, and a snack.

Please note that our Sci-Fi Sunday events are strictly adults only (18+) regardless of the film's BBFC age rating. If you're lucky enough to look younger than 25 you must bring a valid form of photo I.D. Anyone under the age of 18 or without valid I.D. will be refused entry.
About the Planetarium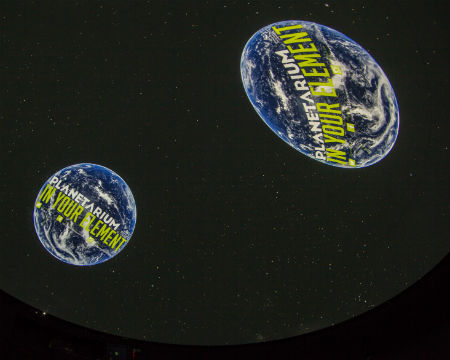 The Planetarium at Glasgow Science Centre has been upgraded to a spectacular, state-of-the-art, fulldome digital projection system (what a mouthful!). Our shows are live presenter-led or film based to take you on a journey through the solar system, into the Milky Way Galaxy and beyond, offering a truly out-of-this-world experience. Our spectacular full dome films display 360 degrees across the 15-metre hemispherical dome of the planetarium. It really is spellbinding stuff.