Electronic duo Herschel 36 launch their new album, Astrophysik, with a live performance of their critically acclaimed electronic soundtrack to the extraordinary 1925 German silent film, Wunder Der Schöpfung (The Wonder of Creation), in the unique setting of Glasgow Science Centre's Planetarium.

Part documentary and part fantasy, the film offers a unique insight into human knowledge about the world and the universe in the 1920's and has been given a new lease of life by the addition of this modern score which combines dark, improvised electronic soundscapes with live drumming, spiralling synth melodies and intense musical spontaneity. The score was originally commissioned by Hippfest Festival of Silent Cinema in 2016 with funding from Film Hub Scotland and the album was recorded over several live performances during their UK tour the same year.

Includes a live, presenter-led tour of the cosmos, in our state-of-the-art digital Planetarium, before the film.
This event is part of the Glasgow Jazz Festival.
About the Planetarium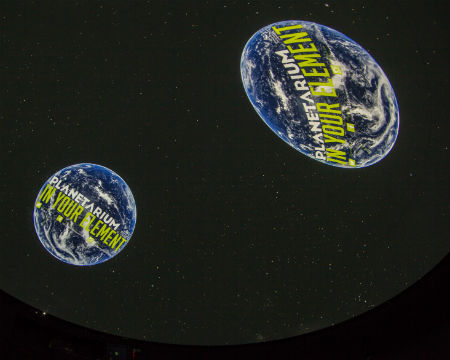 The Planetarium at Glasgow Science Centre has been upgraded to a spectacular, state-of-the-art, fulldome digital projection system (what a mouthful!). Our shows are live presenter-led or film based to take you on a journey through the solar system, into the Milky Way Galaxy and beyond, offering a truly out-of-this-world experience. Our spectacular full dome films display 360 degrees across the 15-metre hemispherical dome of the planetarium. It really is spellbinding stuff.