Hellboy is back, and he's on fire. From the pages of Mike Mignola's seminal work, this action-packed story sees the legendary half-demon superhero (David Harbour, 'Stranger Things') called to the English countryside to battle a trio of rampaging giants. There he discovers The Blood Queen, Nimue (Milla Jovovich, Resident Evil series), a resurrected ancient sorceress thirsting to avenge a past betrayal. Suddenly caught in a clash between the supernatural and the human, Hellboy is now hell-bent on stopping Nimue without triggering the end of the world.
About the IMAX Cinema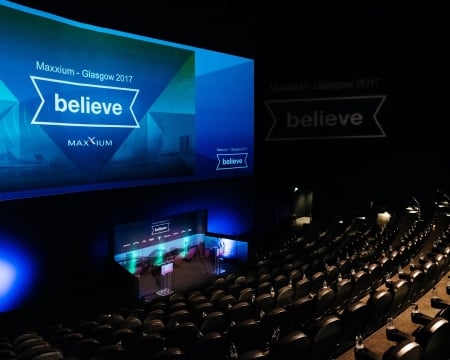 The IMAX Cinema is the huge, shimmering silver building that stands next to the main Science Mall. It's home to Scotland's biggest, most awesome screen, so no matter what you see here, it's bound to be a blockbuster!