Discover what secrets fossils hold whilst making your own to take home with you.
19/02/2020,20/02/2020,21/02/2020,22/02/2020,23/02/2020,26/02/2020,27/02/2020
When is this on?
| | |
| --- | --- |
| Today | 14:00 |
| Thursday 20th February | 14:00 |
| Friday 21st February | 14:00 |
| Saturday 22nd February | 11:00, 12:00, 14:00, 15:00 |
This event is available as an add-on to your admission ticket at each of the times above, but is also available to purchase as a standalone event at certain times and dates. The standalone ticket can be purchased below.
About Floor One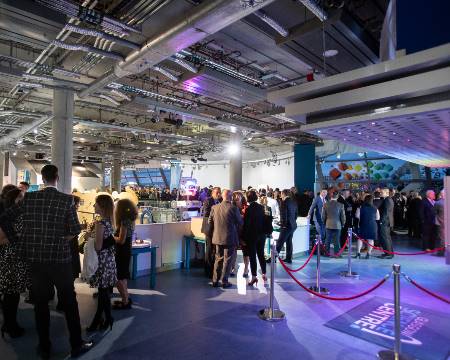 Floor One is a fantastic space with over 75 interactive exhibits for the whole family to enjoy, whilst taking in the stunning panoramic views of the River Clyde. Enjoy Question of Perception, an exhibition zone that will make you question your senses or take under 7's to the Big Explorer and let them captain our ship.