Drop in to try and become an Electronic Engineer with our super user-friendly Little Bits kits. Learn about circuits and work together to solve everyday electrical problems.
03/02/2018,04/02/2018,09/02/2018,10/02/2018,11/02/2018,12/02/2018,13/02/2018,14/02/2018,17/02/2018,18/02/2018,24/02/2018,25/02/2018,03/03/2018,04/03/2018,10/03/2018,11/03/2018,17/03/2018,18/03/2018,24/03/2018,25/03/2018,30/03/2018,31/03/2018,01/04/2018
When is this on?
| | |
| --- | --- |
| Saturday 3rd February | 13:30 |
| Sunday 4th February | 13:30 |
| Friday 9th February | 13:30 |
No additional ticket purchase required
This is included in your entry ticket.
About Floor Two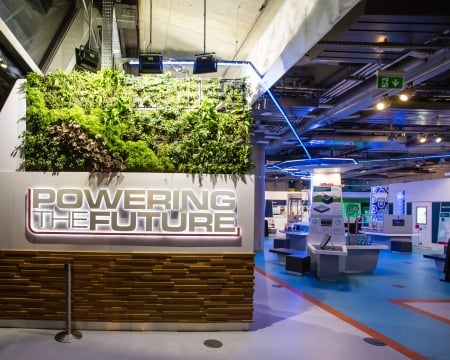 Floor Two includes our Powering the Future Exhibition. Through a series of 60 exhibits, this floor focuses on the science and technology used to supply us all with energy in the UK. And, it brings to light key issues we're likely to face as a society in the not too distant future. We also have our careers area to inspire the next generation of scientists, engineers and innovators.