This talk is about interstellar space — not truly a vacuum devoid of matter, but inhabited by vast thin clouds of gas and dust that appear as glorious and complex structures. We showcase some of the most spectacular images of these 'nebulae', including many taken with the Hubble and Spitzer space telescopes. We shall look at them with new eyes, dissecting the pictures and learning how to 'read' what they tell us about the turbulent story of the birth and death of stars — indeed, revealing the science behind the beauty.

Glasgow Science Centre is proud to host the David Elder Lectures in partnership with the University of Strathclyde's Department of Physics.
28/03/2018
When is this on?
| | |
| --- | --- |
| Wednesday 28th March | 18:30, 20:00 |
This event is available as a standalone event. The tickets can be purchased below
About the Planetarium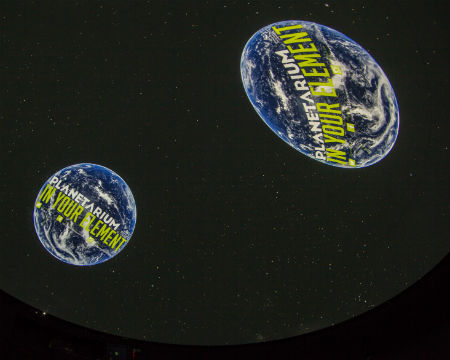 The Planetarium at Glasgow Science Centre has been upgraded to a spectacular, state-of-the-art, fulldome digital projection system (what a mouthful!). Our shows are live presenter-led or film based to take you on a journey through the solar system, into the Milky Way Galaxy and beyond, offering a truly out-of-this-world experience. Our spectacular full dome films display 360 degrees across the 15-metre hemispherical dome of the planetarium. It really is spellbinding stuff.