"Mercury 13 and the Extraordinary Story of a Female Aviation Pioneer?"

In 1961, Wally Funk was among the Mercury 13, the first group of American pilots to pass the 'Woman in Space' programme. Wally sailed through a series of rigorous physical and mental tests, with one of her scores beating all the male Mercury 7 astronauts', including John Glenn's, the first American in orbit. But just one week before the final phase of training, the programme was abruptly cancelled. A combination of politics and prejudice meant that none of the women ever flew into space. Journalist and fellow space buff Sue Nelson, author of Wally Funk's Race for Space, tells the story of the Mercury 13 through a combination of space history and personal recollections, including Wally's personal race to make her own giant leap before it's too late.


Glasgow Science Centre is proud to host the David Elder Lectures in partnership with the University of Strathclyde's Department of Physics. Some aspects of the lectures are technical and they are therefore most suitable for interested adults and older teenagers.
About the Planetarium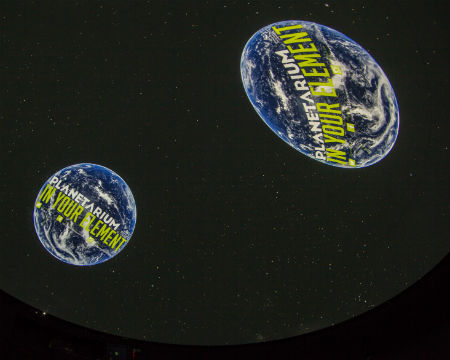 The Planetarium at Glasgow Science Centre has been upgraded to a spectacular, state-of-the-art, fulldome digital projection system (what a mouthful!). Our shows are live presenter-led or film based to take you on a journey through the solar system, into the Milky Way Galaxy and beyond, offering a truly out-of-this-world experience. Our spectacular full dome films display 360 degrees across the 15-metre hemispherical dome of the planetarium. It really is spellbinding stuff.