"Once Explorers, Always Explorers"

The European Space Agency's science and exploration missions have been much in the news over the last couple of years, with the first results from its Gaia Milky Way surveyor and its LISA Pathfinder gravitational wave detection technology testbed, the arrival of its ExoMars Trace Gas Orbiter and Schiaparelli lander at the Red Planet, and the decade-long saga of the Rosetta comet-chasing spacecraft. Prof. Mark McCaughrean will give you an insight into some of these missions, their challenges, and their successes (as well as the almost-successes), and tell you what's coming next for ESA science and exploration, including new missions to study the Sun, Mercury, the Moon, Mars, and the wider Universe.

Glasgow Science Centre is proud to host the David Elder Lectures in partnership with the University of Strathclyde's Department of Physics. Some aspects of the lectures are technical and they are therefore most suitable for interested adults and older teenagers.
About the Planetarium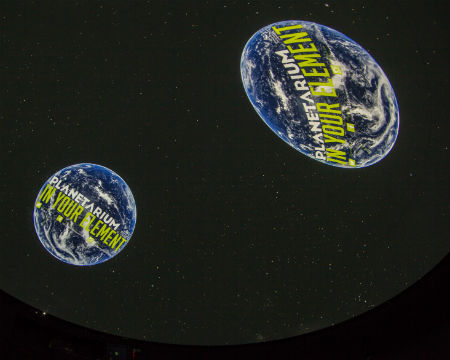 The Planetarium at Glasgow Science Centre has been upgraded to a spectacular, state-of-the-art, fulldome digital projection system (what a mouthful!). Our shows are live presenter-led or film based to take you on a journey through the solar system, into the Milky Way Galaxy and beyond, offering a truly out-of-this-world experience. Our spectacular full dome films display 360 degrees across the 15-metre hemispherical dome of the planetarium. It really is spellbinding stuff.