"The Day Without a Yesterday"

The greatest discovery in the history of science is that there was a day without a yesterday. The Universe has not existed forever. It was born. 13.82 billion years ago, it erupted into being in a titanic fireball called the Big Bang. Science writer and broadcaster Marcus Chown discusses the questions it raises, such as: What was the Big Bang? What drove the Big Bang? And what happened before? The latter is the stickiest question of all, and the reason why most scientists had to be dragged kicking and screaming to the whole idea.

Glasgow Science Centre is proud to host the David Elder Lectures in partnership with the University of Strathclyde's Department of Physics. Some aspects of the lectures are technical and they are therefore most suitable for interested adults and older teenagers.
About the Planetarium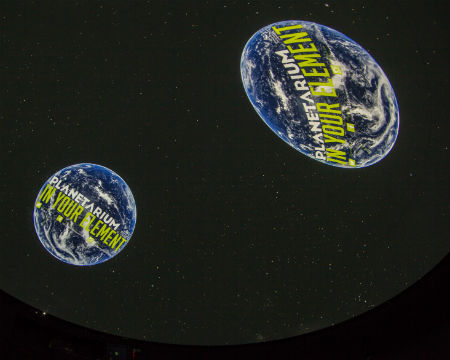 The Planetarium at Glasgow Science Centre has been upgraded to a spectacular, state-of-the-art, fulldome digital projection system (what a mouthful!). Our shows are live presenter-led or film based to take you on a journey through the solar system, into the Milky Way Galaxy and beyond, offering a truly out-of-this-world experience. Our spectacular full dome films display 360 degrees across the 15-metre hemispherical dome of the planetarium. It really is spellbinding stuff.