"Ad Astra: An Illustrated Guide to Leaving the Planet"

For almost all of human history we've been firmly rooted to the Earth. And, sure, it's got some good things going for it: nice views, friendly inhabitants, good coffee. Air. But what if you want to get off? Whether you've got itchy feet and need a bit of a break, or you're looking for a complete change of scene, this talk has all the information you'll need to leave, with FREE expert advice from the men and women who can actually make it happen.

Glasgow Science Centre is proud to host the David Elder Lectures in partnership with the University of Strathclyde's Department of Physics. Some aspects of the lectures are technical and they are therefore most suitable for interested adults and older teenagers.
28/11/2018
When is this on?
| | |
| --- | --- |
| Wednesday 28th November | 18:30, 20:00 |
This event is available as a standalone event. The tickets can be purchased below
About the Planetarium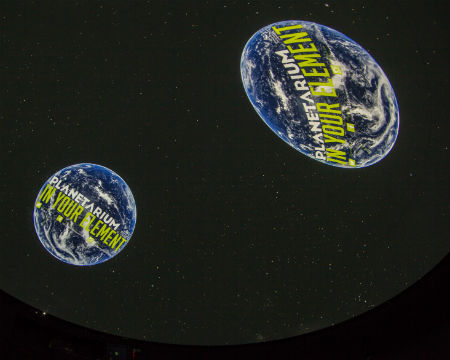 The Planetarium at Glasgow Science Centre has been upgraded to a spectacular, state-of-the-art, fulldome digital projection system (what a mouthful!). Our shows are live presenter-led or film based to take you on a journey through the solar system, into the Milky Way Galaxy and beyond, offering a truly out-of-this-world experience. Our spectacular full dome films display 360 degrees across the 15-metre hemispherical dome of the planetarium. It really is spellbinding stuff.