"Satellite Applications - Bringing Space Down to Earth"

Nowadays, everybody uses satellite data in some way: from Google Maps and GPS, to over-sea phone calls and weather maps. Astrid Werkmeister discusses different methods of satellite applications, especially how satellite data is used to address sustainable development goals. One of those goals is to improve disaster management, which is where satellites are not only used to organize relief efforts on the ground post-disaster, but also provide useful data to advance our understanding of tropical cyclones, for example. Learn about what is behind the satellite data that help us understand and forecast a hurricane's intensity and path, and find out how Strathclyde University is bringing space down to Earth.

Glasgow Science Centre is proud to host the David Elder Lectures in partnership with the University of Strathclyde's Department of Physics.
About the Planetarium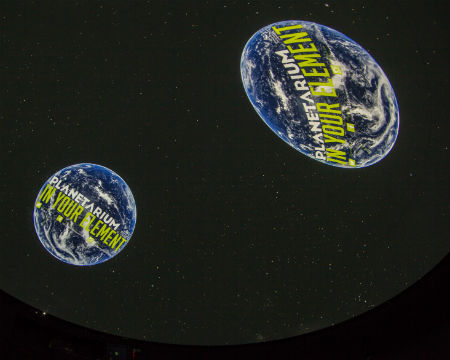 The Planetarium at Glasgow Science Centre has been upgraded to a spectacular, state-of-the-art, fulldome digital projection system (what a mouthful!). Our shows are live presenter-led or film based to take you on a journey through the solar system, into the Milky Way Galaxy and beyond, offering a truly out-of-this-world experience. Our spectacular full dome films display 360 degrees across the 15-metre hemispherical dome of the planetarium. It really is spellbinding stuff.