"International Space Station Flight Control"

When astronauts call Earth, Andrea Boyd answers. Stationed at the European Astronaut Centre in Cologne, Andrea is part of the Flight Control team for the International Space Station. In this unique talk, Andrea discusses Mission Control around the world, a day in the life of the ISS, the training required to make it there and what really happens to your body in microgravity.

Glasgow Science Centre is proud to host the David Elder Lectures in partnership with the University of Strathclyde's Department of Physics.
About the Planetarium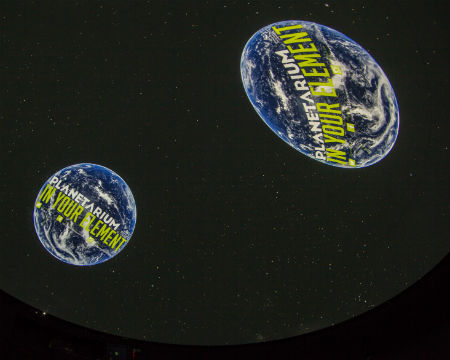 The Planetarium at Glasgow Science Centre has been upgraded to a spectacular, state-of-the-art, fulldome digital projection system (what a mouthful!). Our shows are live presenter-led or film based to take you on a journey through the solar system, into the Milky Way Galaxy and beyond, offering a truly out-of-this-world experience. Our spectacular full dome films display 360 degrees across the 15-metre hemispherical dome of the planetarium. It really is spellbinding stuff.