Co-Design to Connect: Shaping Cultural Science Events at GSC
Help imagine the future of science events in Glasgow

You are invited to join us for an evening of creative discussions to share your experience of events in Glasgow, feedback on our initial ideas, and contribute your thoughts on how the Science Centre and its events programme could increase its appeal to the wider city.  

Glasgow has a rich social, cultural and sporting fabric. An essential part of the life of the city is the diverse and ever expanding array of events that take place across the city each year: from local fairs and festivals, big ticket music and athletics spectacles, to world class museums and galleries.  

As a bridge between citizens and science and technology, Glasgow Science Centre aims to be integral to this landscape both as a visitor attraction and through our programme of regular events like public lectures, Science Lates and family-friendly Little Explorer Days.

In a time when the city itself is looking broadly at its future, now is the time to think big about the future events landscape of Glasgow and how Glasgow Science Centre can work for the wider city.

This session is part of a wider GSC project called Connect, which seeks to empower the people of Glasgow to make positive changes in their lives and communities through learning and engagement with science.

Doors open at 6pm for a 6.30pm start. The event will run till 8pm. Light refreshments will be provided. Tickets are free but booking is essential. This event is suitable for ages 16 and over.
About Floor One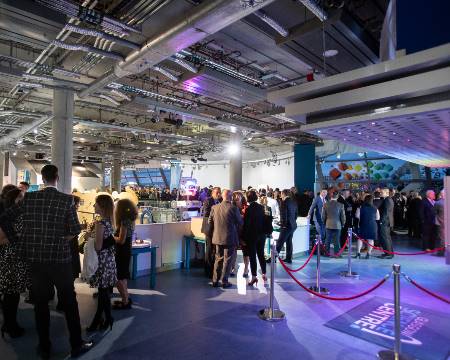 Floor One is a fantastic space with over 75 interactive exhibits for the whole family to enjoy, whilst taking in the stunning panoramic views of the River Clyde. Enjoy Question of Perception, an exhibition zone that will make you question your senses or take under 7's to the Big Explorer and let them captain our ship.