Connect
Inspiring Science Fund win means huge changes for GSC
In 2018 we were successful in a funding bid for £2.9 million that will allow us to make huge improvements to the centre over the coming years. 
We'll be transforming the outside of the building, as well as improving our existing facilities and exhibition spaces. We're also looking to develop our very own community based learning programme.
With this, the biggest single investment we've had since opening, we're looking to introduce a whole host of new experiences to make us more accessible for everyone and we hope that we'll really cement our place in Glasgow as a community hub.
---
Elements of Connect
Targeted community learning and development programme — This will allow our team to work alongside community groups to identify needs and develop relevant STEM engagement programmes with them. A new dedicated Community Learning Hub will also be built in the centre to allow groups to meet and take part in cultural activities.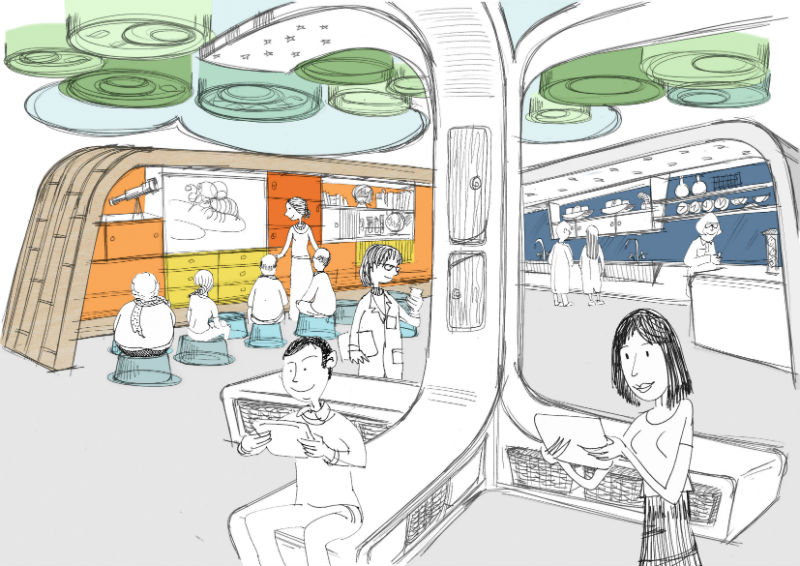 Enhanced exhibition spaces — New exhibits, housed in the main atrium space, ground, and first floors will be created.
Improved facilities — In trying to be the best we can be for as many people as possible, we recognise our facilities need to be updated. A key improvement will be the introduction of a Changing Places toilet that will give visitors access to extra equipment and space to allow them to use the toilets safely and comfortably.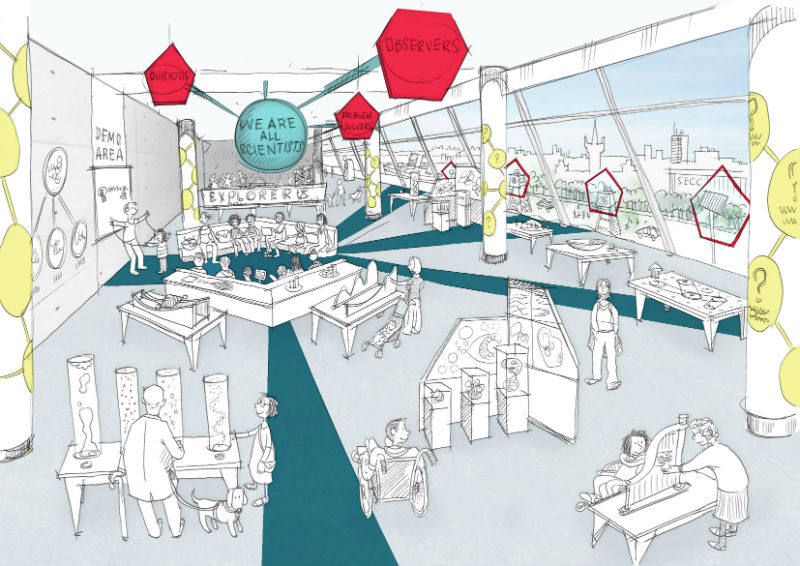 Programme of inclusive Cultural Science Events — Building on the successes of the Planetarium events programme and adult-only Science Lates, we will create an ongoing events programme to appeal to as many people we can and get the people of Glasgow through the doors!
Transformation of Pacific Quay — Outside will look completely different as we create a new learning space, filled with exciting hands on exhibits, seating and sculptures along the Clydeside. The aim is to bring the fun of GSC outdoors and build a free to access, unique and welcoming outdoor space for play, discovery and social interaction.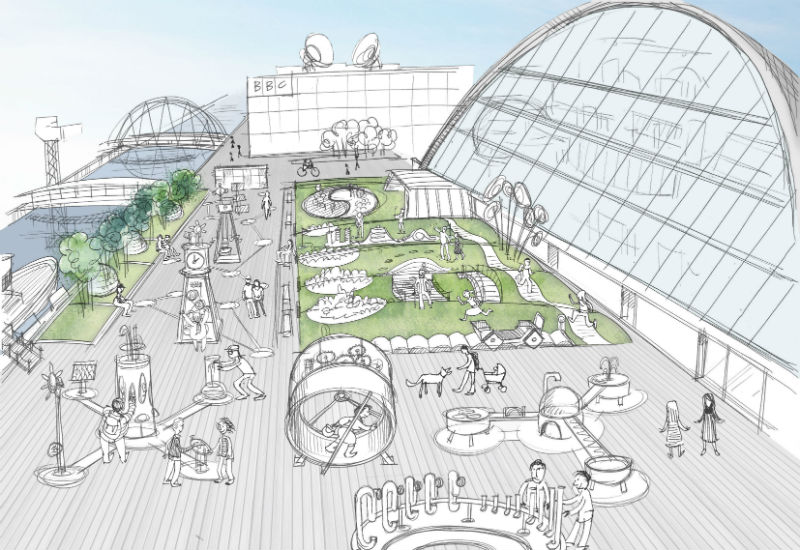 This space will also act as a venue for cultural science events. We're also taking a look at our organisation and how we can create policies and practices that embed inclusion, diversity and equity within GSC. Connect will embed the practice of Community Learning and Development into the heart of GSC to ensure our staff are as aware and diverse as possible.
Over the next few months, our team will work with stakeholders to source the match funding required as part of the Inspiring Science Fund and plan this exciting next step. Visitors will start to see changes in 2019 with the addition of a Changing Places Toilet.
To deliver this ambitious £4m project, we have already raised almost £3m from the Wellcome Trust's Inspiring Science Fund. We are now seeking match funding and other support to allow us to deliver the project in full.
Please get in touch if you would like to be part of this seismic change at GSC. Your generosity will mean GSC will be an even better and more inspiring place for all of our visitors. Please contact Robin Hoyle to discuss any potential involvement, by email here or by telephone on 0141 420 5010.
We'll update this page with news as it happens, so please keep an eye on this page and our blog to watch as developments progress.
You can read more about the project here.
Let's empower the people of Glasgow
We are absolutely thrilled to have been successful in our application to the Inspiring Science Fund. Connect aims to empower the people of Glasgow to make positive changes in their lives and communities through learning and engagement with science.

It will build upon and expand our successful community engagement programmes to better serve the diverse communities across the city and will permeate throughout all of our activities to make us more relevant to Glasgow citizens – helping to raise attainment and develop skills for all.
Dr Stephen Breslin, Chief Executive at Glasgow Science Centre
Inspiring Science Fund
The Inspiring Science Fund is a £30 million capital scheme to support science centres across the UK, helping them rethink what they do and what they offer to the public.
The aims of the fund are to revitalise the offer of existing science centres through capital development, such as new exhibition spaces and learning centres, and the opportunity to develop meaningful and inclusive engagement with under-served and underrepresented audiences, engaging and inspiring new visitors. This opportunity to refresh how science centres are operating will lead to more sustainable business models and contribute to science centre sector development through shared learning.
The scheme is co-funded by the Department for Business, Energy &Industrial Strategy (BEIS), UK Research and Innovation (UKRI) and Wellcome.