Community Learning and Development
Glasgow Science Centre run a Community Learning and Development (CLD) approach to community engagement and are members of the Community Learning and Development Standards Council.
Since 2012, we have engaged with over 18,000 community group members through a variety of short courses and discovery day visits.
If your group is based within a Glasgow Community Planning Partnership Thriving Places neighbourhood please contact us for further information and details of how we can work together.
Follow @TheBothyGSC on Twitter for our latest updates.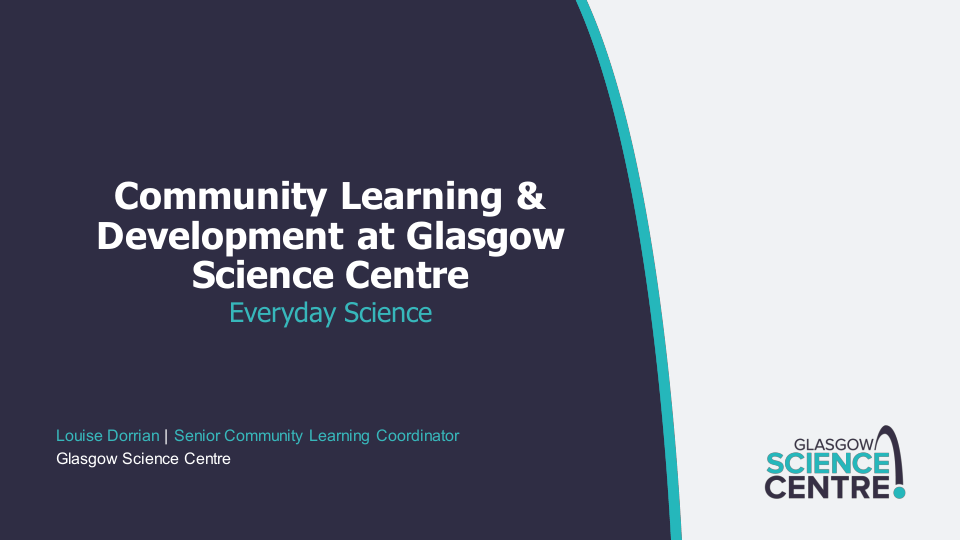 FIND OUT MORE
Get in touch to find out what GSC can do for your community and we'll get back to you promptly. 
Flourish House
…after a few days we've already got 5 people signed up, which is a big thing
for us. We have found that the Science Centre brings with it a certain prestige
that our members really respond to. It has been great to see how many
people signed up and continually attended the Healthy World course, and I
hope this can be the beginning of more partnerships between Flourish House
and the Science Centre.
Wesley Chung, Manager